WORKING WITH REPORTS
Use Reports to get detailed insights into your clients, service deliveries, claims and more.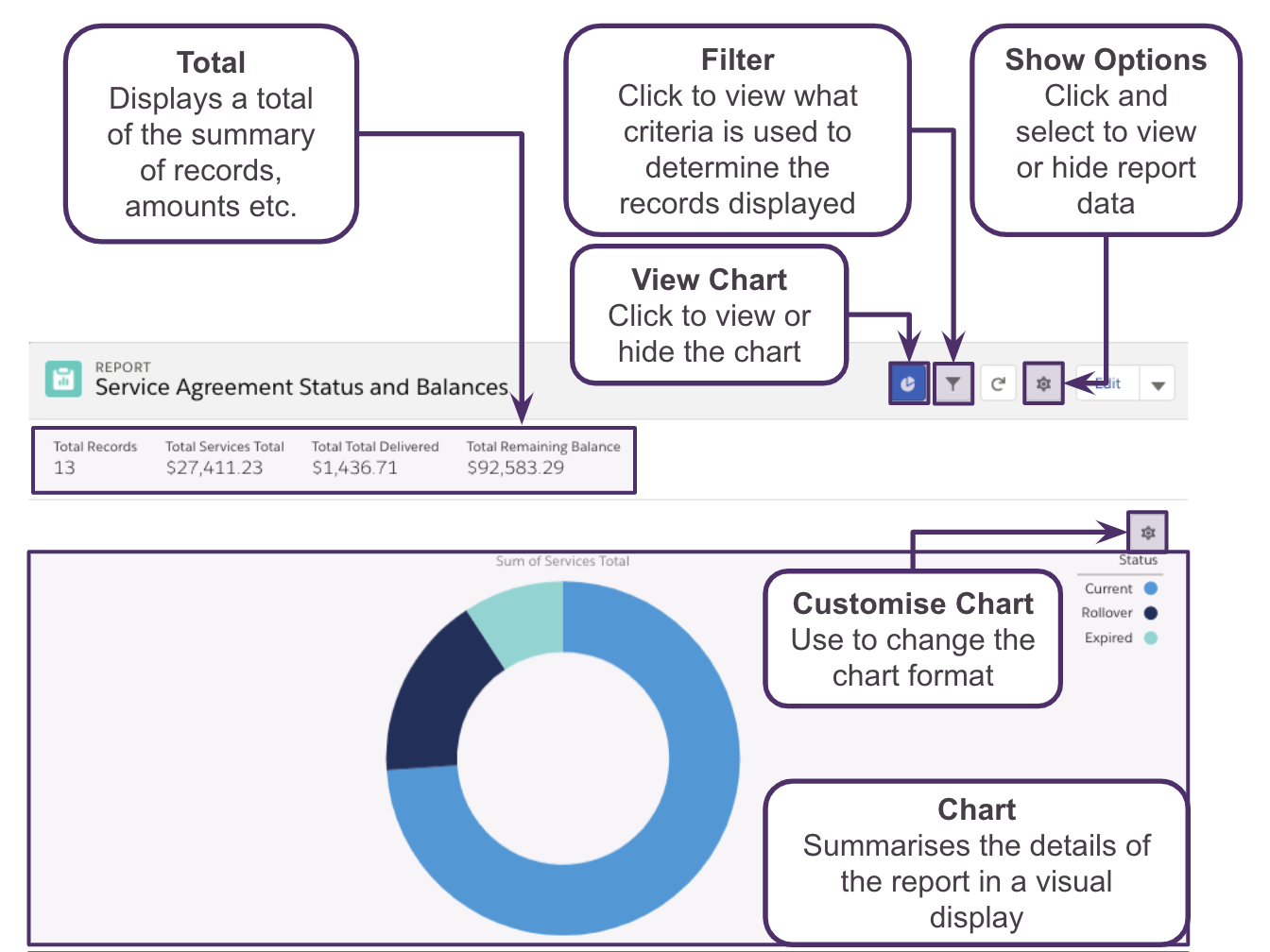 REPORT TYPES
Choosing the type of data you want to report on.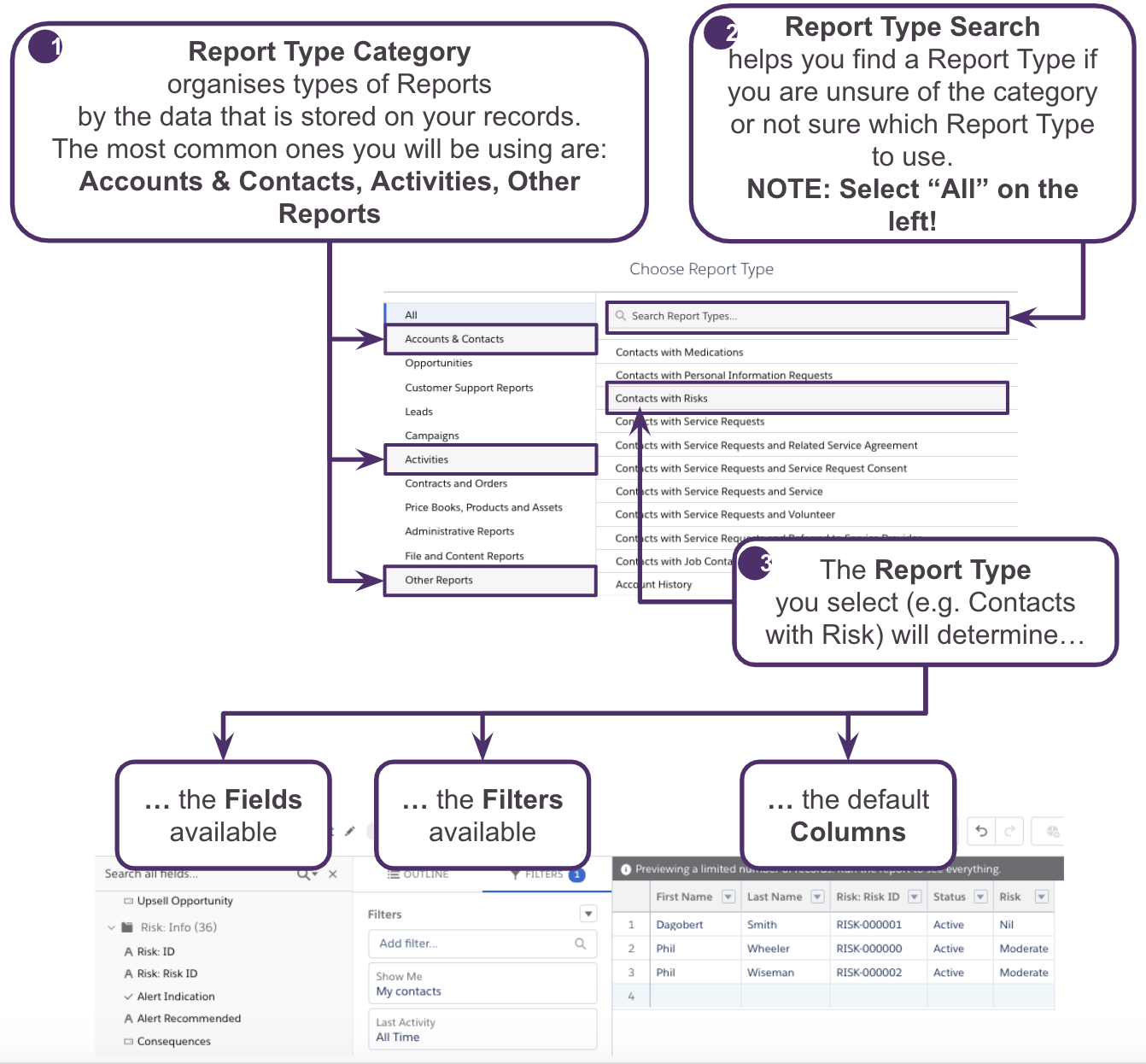 REPORT TYPE EXAMPLES

REPORT FORMATS
Reports will automatically be formatted based on how you build the Report and what you add in.

REPORT FILTERS
Use the default Filter options or add additional filters to specify the results in your Reports.