This article explains how to claim travel or activity based transport against a service when that service has already been claimed.
If a service has already been claimed but the travel or activity based transport associated with that service was missed, it can be captured on a separate service delivered (SD) record. You'll still need to indicate a service item so that the system can use that item's rate to calculate the travel or transport cost.
As per NDIA rules, travel claims are restricted to:
30 minutes in metro areas, and
60 minutes in regional areas.
The NDIA has not set limits for remote and very remote areas.
To capture travel or activity based transport on a separate record:
Go to the Service Delivery Entry tab or click on the App Launcher and search for service delivery entry.
Scroll down to the Services Delivered section and click on the Add Service Delivered button.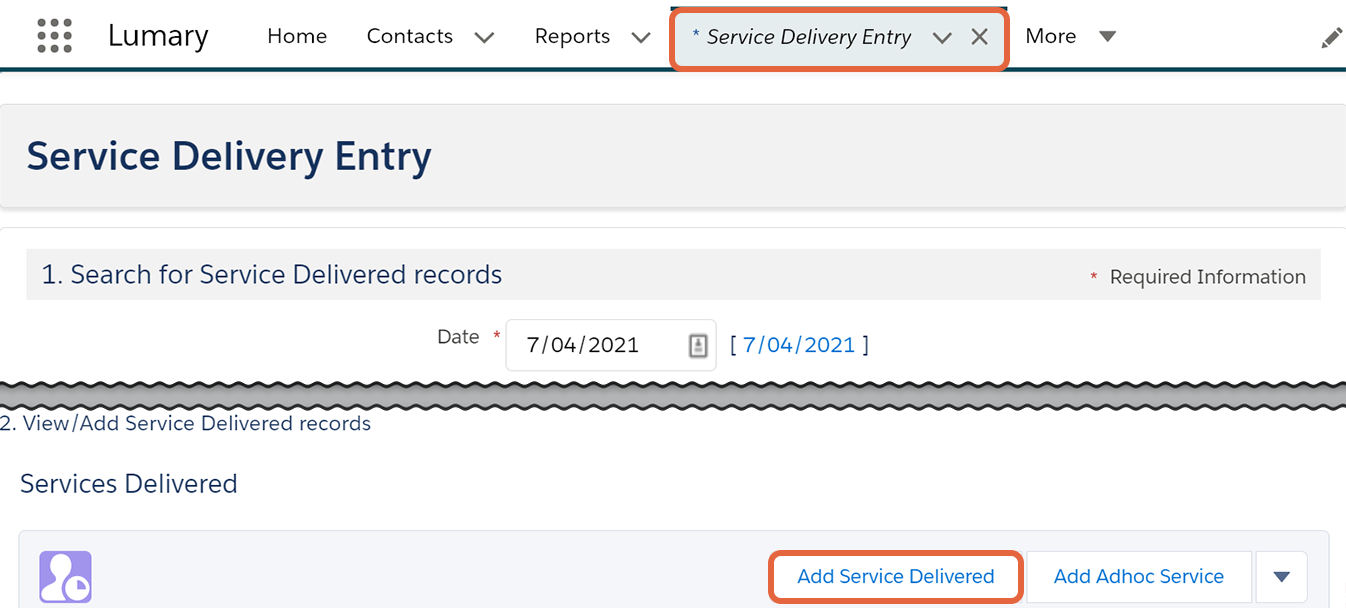 The Worker field is optional.
Click in the Client Name field and search for your client.
Continue to fill out the details of the activity, including the Support Category, Service, Site, Service Agreement Item and the Rate of the service that was delivered.
Leave the

Claim Type

field

empty

.
Enter 0 in the Quantity/Amount field.
You must enter 0 into the Quantity/Amount field if the service has already been claimed.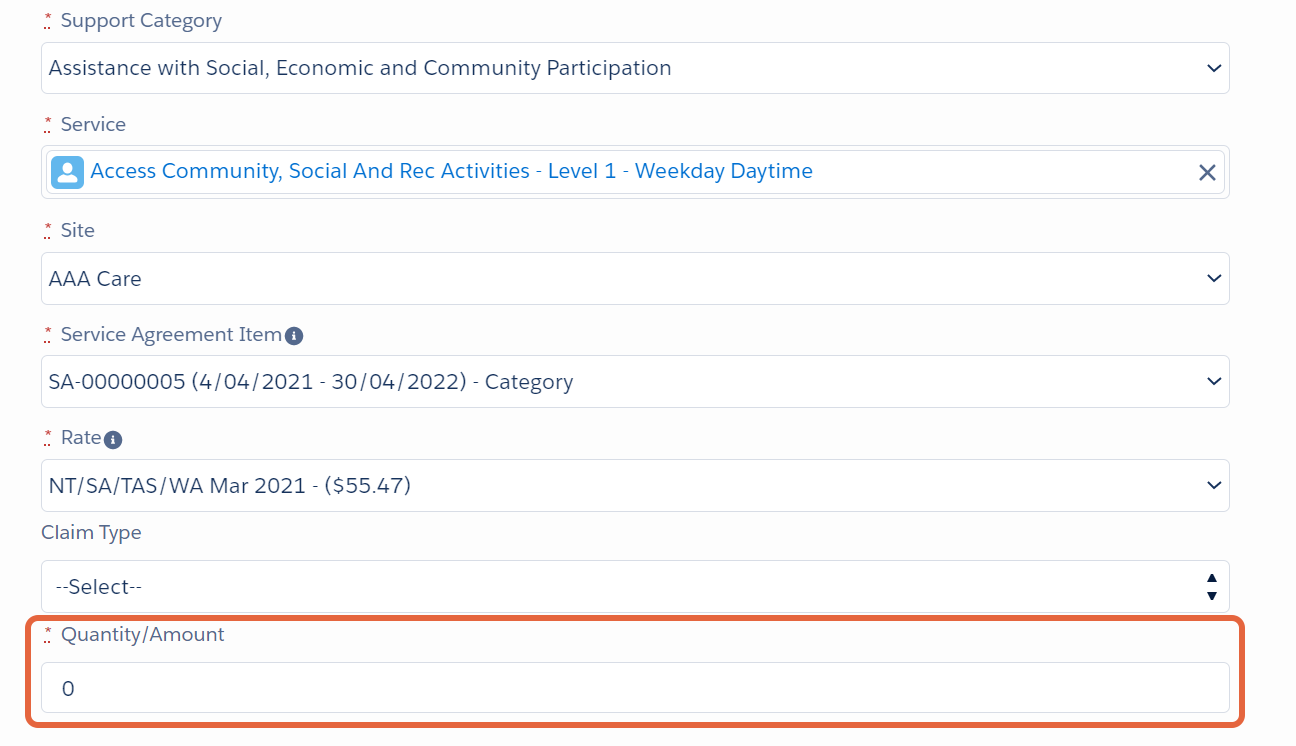 Fill out the travel and/or transport details that were missed when the service was originally claimed.
If the client has approved the service, put a tick in the Client Accepted checkbox. Leave this unchecked if the client still needs to confirm details of the service.
Click on the Save button.