This article explains how to unlink any errors that are in your NDIS extract results file.
If there are errors when you process your NDIS extract results files, you'll need to unlink those service delivered (SD) records from the extract so they can be corrected and claimed in a later extract.
The Unlink Errors button must only be used after you've uploaded your results and before processing your remittance files.
To unlink errors from an NDIS extract:
Go to the extract (EXT) record. This can be found by going to the

Lumary Extracts

 tab, setting the Extract Type to NDIS, setting the date range to include the date of your extract, and looking in the Previous Extracts section.
Click on the Unlink Errors button. You may need to use the drop-down arrow to find this option.

Read the next message carefully, then click Unlink.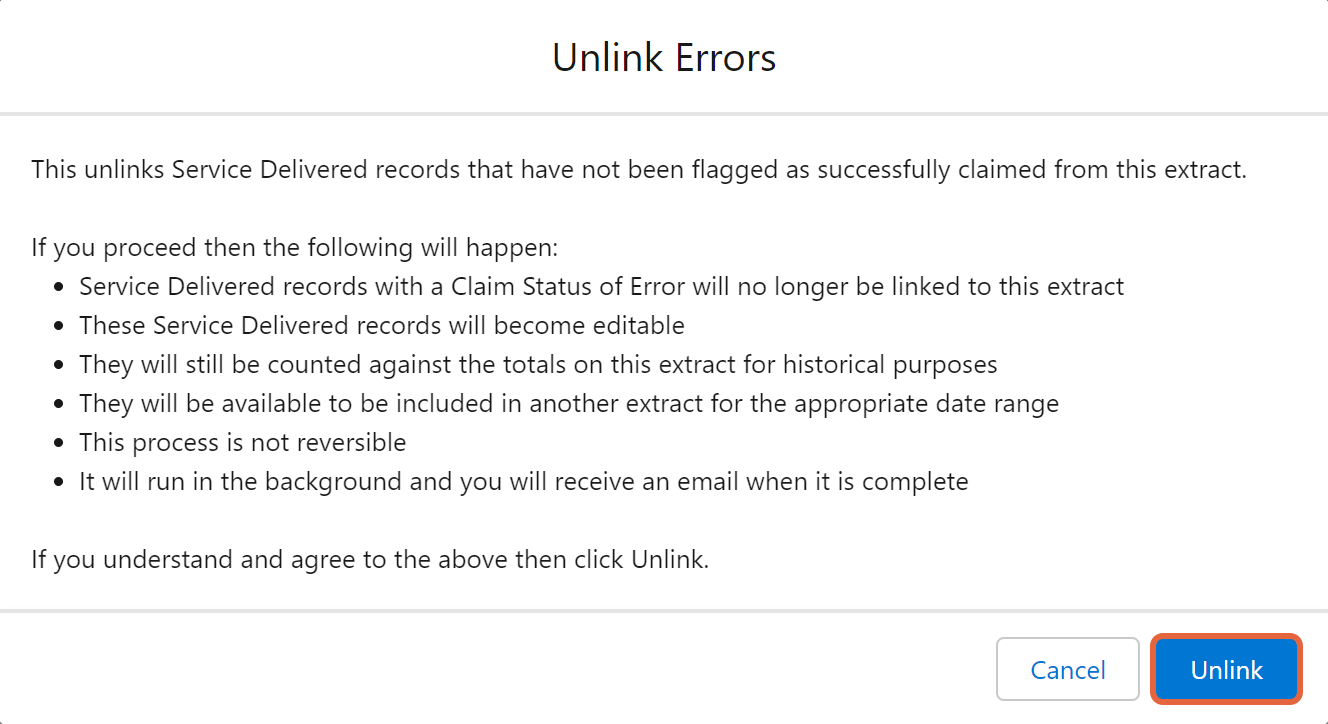 Click on the Related tab.
Click on the Extract Item Name text link that matches the claim reference that you need to unlink. You may need to click on the View All text link to find your extract item (EXI).
Scroll down to the Service Delivered field and click on the text link to open the SD record.
Scroll down to the Current NDIS Extract Item field and verify that it's empty.
To view all of your SD records that have a claim status of Error, go to the Services Delivered tab. Then click on the Recently Viewed drop-down list and select the Claim Errors list view.