This article highlights key features of the home page.
The layout described in this article is based on a typical Lumary implementation. It may be different if the organisation you work for has customised the home page.
The first time you log in, you'll land on the home page. The navigation strips at the top of the page will appear on most pages in the system. They include tabs, fields and lists that'll help you get around. The rest of the page is a dashboard of panels that show the status of your organisation and your upcoming appointments and tasks.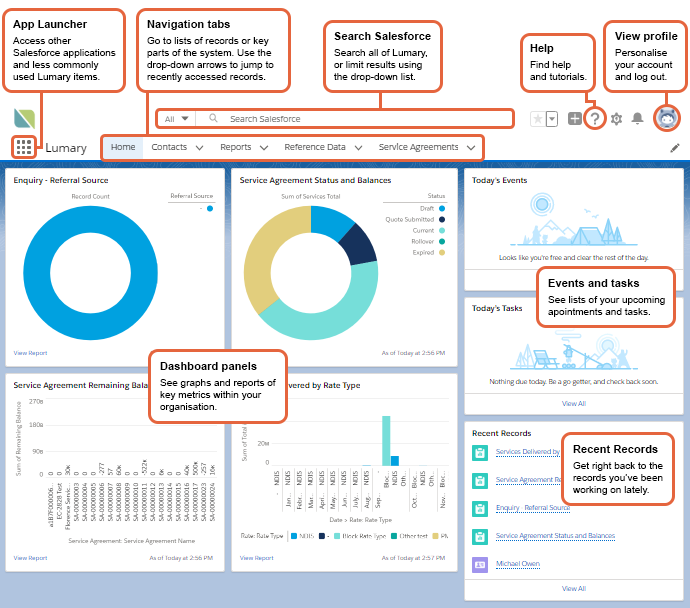 | | |
| --- | --- |
| Page element | Use to: |
| App Launcher | Access other Salesforce applications and less commonly used Lumary items. |
| Dashboard panels | See graphs and reports of key metrics within your organisation. |
| Events and tasks | See lists of your upcoming appointments and tasks. |
| Help | Find help and tutorials. |
| Navigation tabs | Go to lists of records or key parts of the system. Use the drop-down arrows to jump to recently accessed records. |
| Recent Records | Get right back to the records you've been working on lately. |
| Search Salesforce | Search all of Lumary, or limit results using the drop-down list. |
| View profile | Personalise your account and log out. |