This article explains how to make changes to an existing worker record.
You can make changes to the information on a worker's record, such as name, worker type, status, address details, and contact details.
To edit a worker record:
Navigate to the contact record you want to change. You can do this by typing the worker's name in the search bar and selecting the worker's contact record.
Click on the Edit button. This will launch the edit form.

Enter new details or update existing details in the Edit form.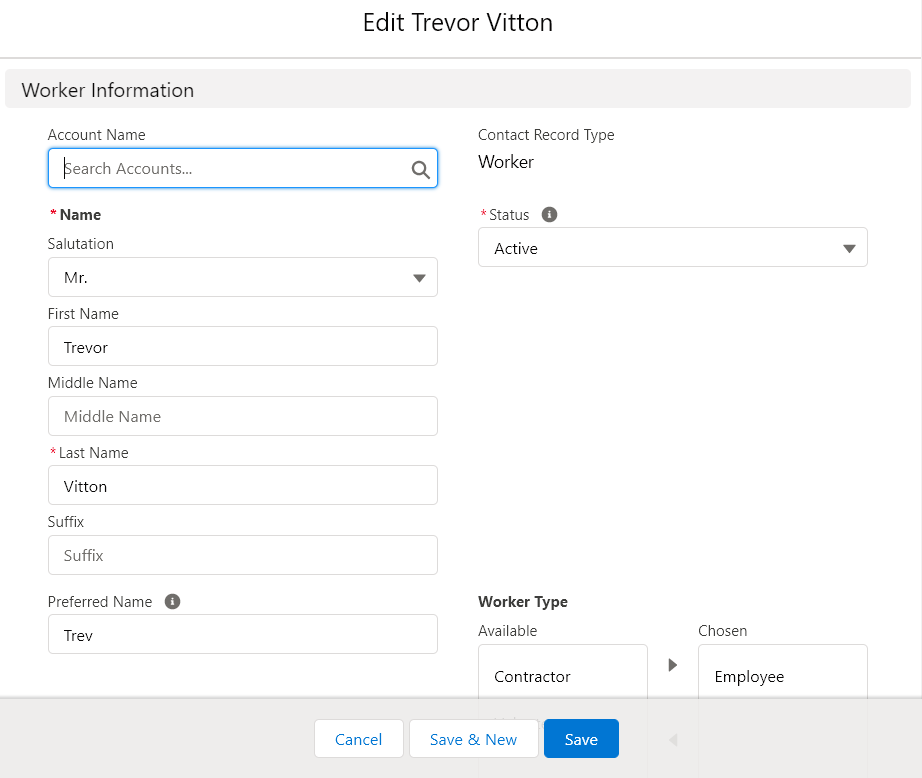 When you've finished editing the record, click on the Save button.