This article explains how to download, log into, verify and log out of the Skedulo mobile app.
The Skedulo mobile app provides a simple interface for workers to:
view and accept jobs
track and complete their upcoming jobs, and
check their availability.
The app operates through Salesforce. This means that you'll see Salesforce branding on login screens and while using some of the app's features.
This article explains how to:
---
Download the app
Before you begin
Make sure that you have access to the email account that has your username and password. You'll be sent an email as part of this process to verify your account.
To download the app:
Find the app on the iOs or Google Play app store. If you're viewing these instructions on your device, tap one of the links below:
Tap on the Download or Install button.
Open the app.
---
Log in
To log into the app:
Tap on the Log in with Salesforce button.
Type your username and password into the appropriate fields.
If you are using a personal device, tick the Remember me checkbox.
Your company administrator will need to have set up an account for you. If you don't know your Username and Password contact your administrator.
---
Upon logging in, the Skedulo app will open the worker's agenda for the current day. See the image below for an overview of the app when you open it for the first time.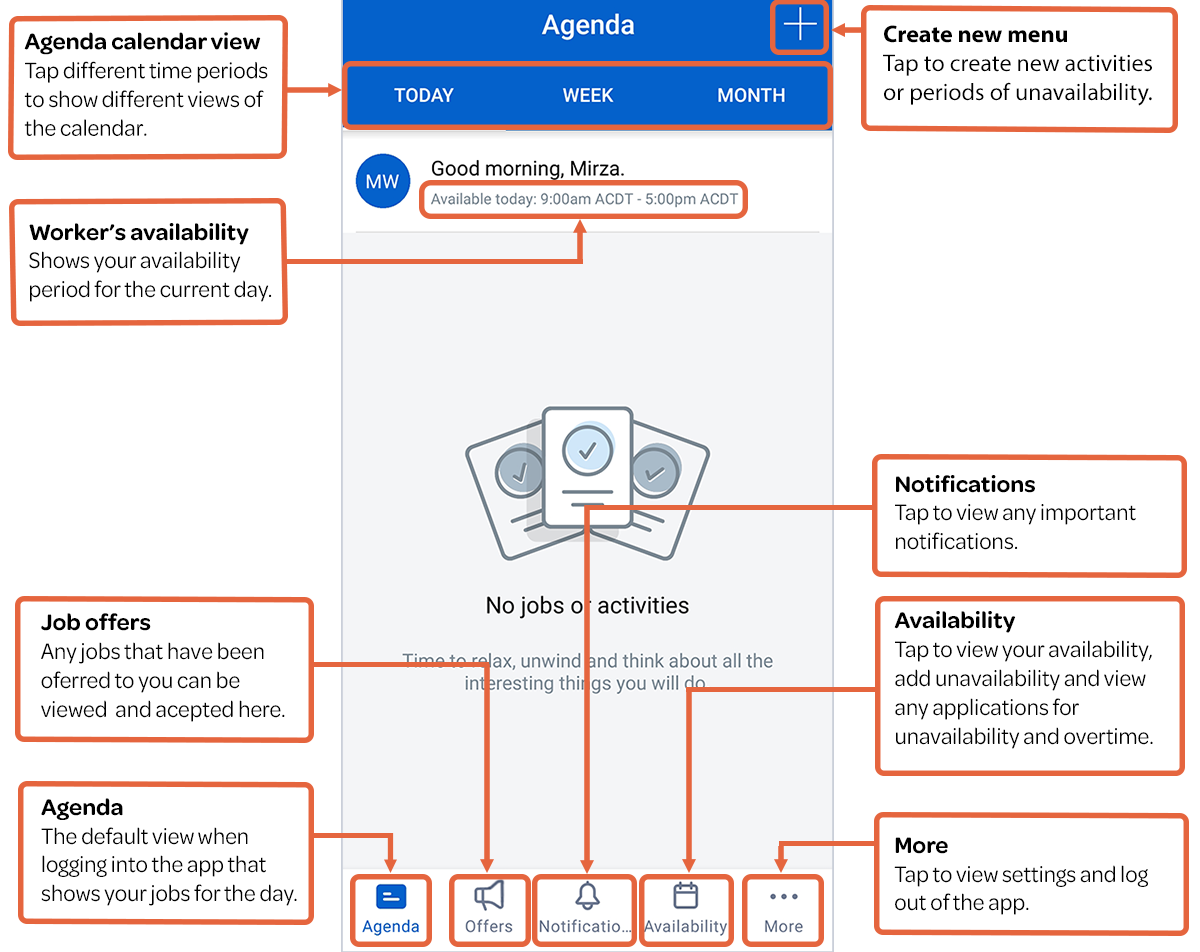 ---
Log out
To log out of the app:
Tap on the More icon on the bottom nav bar of the app.
Tap on Log Out.
Tap Log Out again in the Confirm Log Out window.
Now that you've got an overview of the app you can check out how to accept and deliver jobs.