VIEW ON ENQUIRY, ACCOUNT OR CONTACT
View activities for a particular record by going to the Activity tab on a record.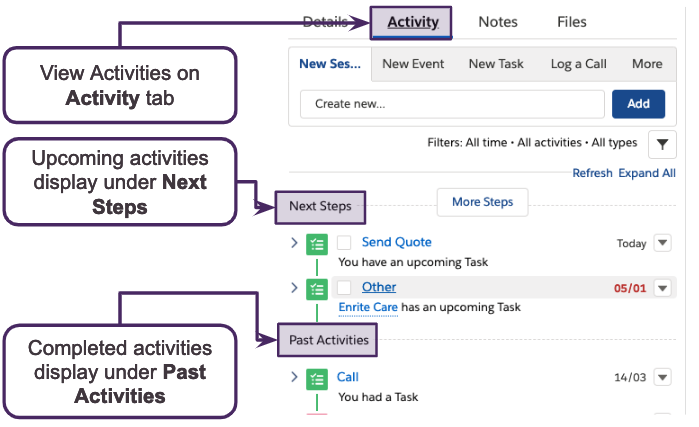 VIEW ON SERVICE AGREEMENT
Activities related to a Service Agreement look slightly different but work the same.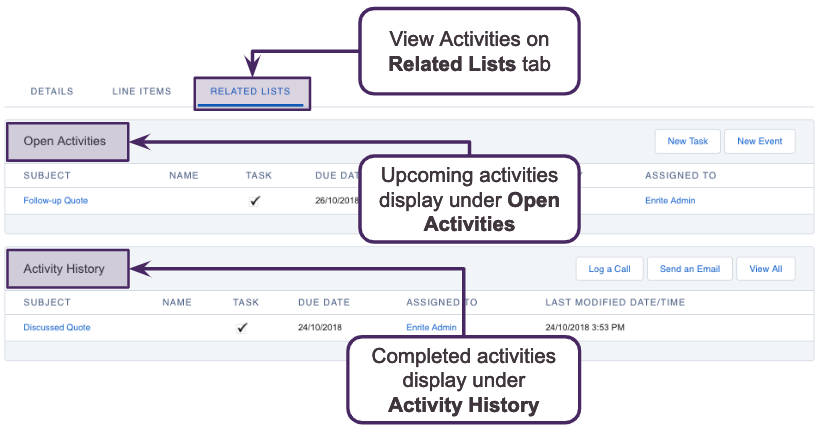 VIEW ON HOME TAB
Your Home tab is your go to place to plan your day, including your tasks.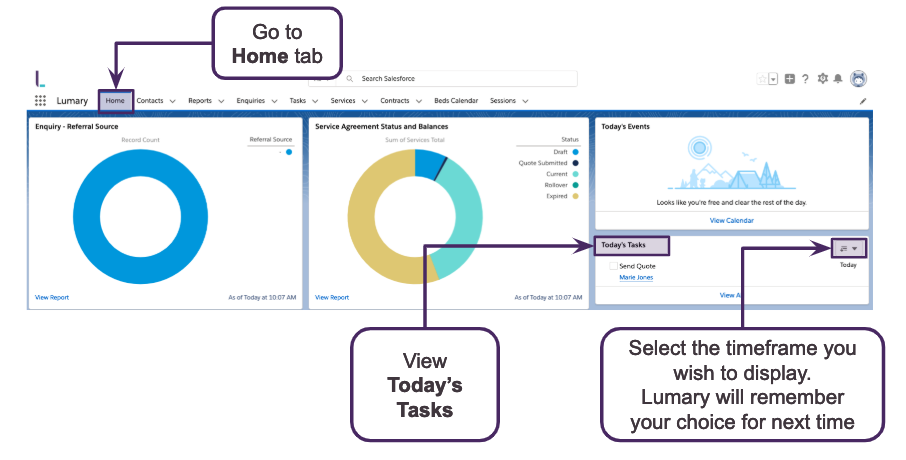 VIEW ON TASKS TAB
View a list of all of your tasks and edit at the same time.