This article explains how to generate a quote for a new service agreement.
Once you've finished setting up your service agreement, the next step is to generate a quote to provide to the client or participant.
To generate a quote:
Open the client's contact record, then click on the Contracts tab.
Find the relevant service agreement and click the text link on the service agreement name.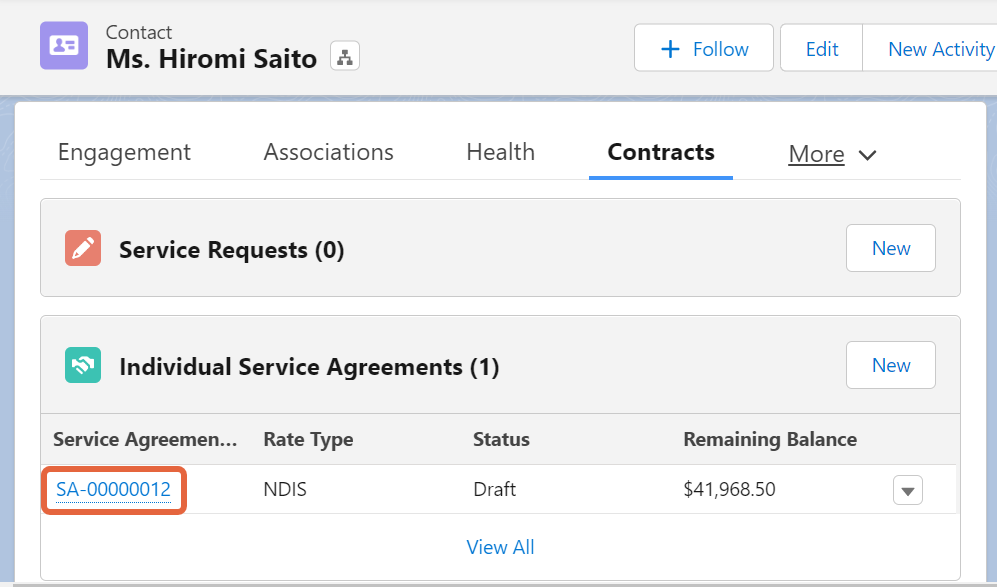 Click the Generate Quote button.

A PDF of the service agreement is generated and opens in a new browser window.
Save or print the document as required and then close the window to return to the main screen. You'll see that the Generate Quote button is no longer visible and that the service agreement has a status of Quote Submitted.
If you need to make changes, click on the Cancel Quote button.

If you need to open the document again, click on the Related Lists tab and scroll to the bottom of the page. You will find the document under Files.