This article explains how to add a category to a service agreement.
Claimable services are organised under categories. You can either:
set up an unrestricted category if enabled for your organisation and select the line item when you create a session or service delivery, or
limit a category to service items that you specify.
Before you begin...
You'll need to create an NDIS, individual, other or block service agreement. The type of service agreement you create will affect which categories you can add.
To add a category:
Go to your service agreement.
Scroll down to the Service Agreement Items section.
Click on the New Category button.

This will launch a New Support Category form. Click on the Support Category drop-down list and select your support category.
If you're planning to add specific service line items, make sure there is a tick in the Restrict delivery to Service Line Item checkbox. This will mean that services will only be able to be generated for the service line items that you add. If you untick this checkbox, all service line items for this category will be available when creating a session or service delivery entry.

If you're adding categories to an agreement with a funding type of NDIS or Other, you may also be able to select who is responsible for managing funds for the category using the Funding Management field. This affects how you claim funds for services. For example, selecting NDIA will mean that you'll be able to claim funds by extracting data to send to the NDIA.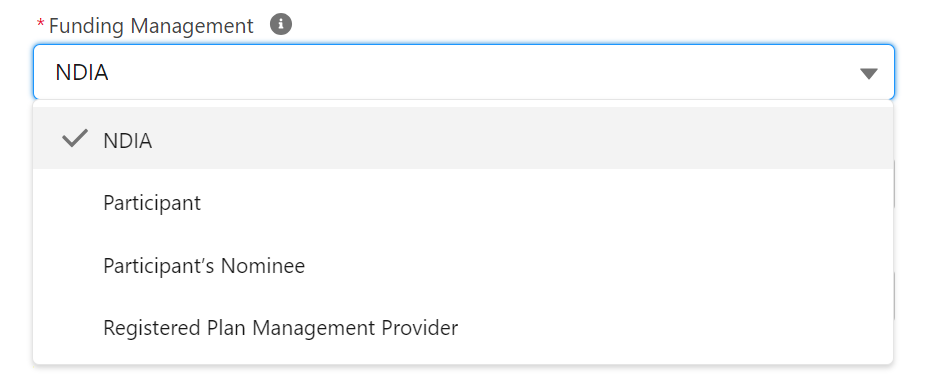 If the service is related to an NDIA service booking, you can link to a record of the booking number and its dates in the Service Booking field. You can record a new service booking number by selecting the + New Service Booking option.

Click in the Support Category Amount field and type the amount that has been allocated for this category. This field can be left blank if you set the Support Category Overclaim option to Allow.
Click in the Support Category Overclaim drop-down list and select how the system should handle overclaims. Your selection will appear as a badge on the category panel. The colour coding of the badge helps you monitor the category's overclaim progress.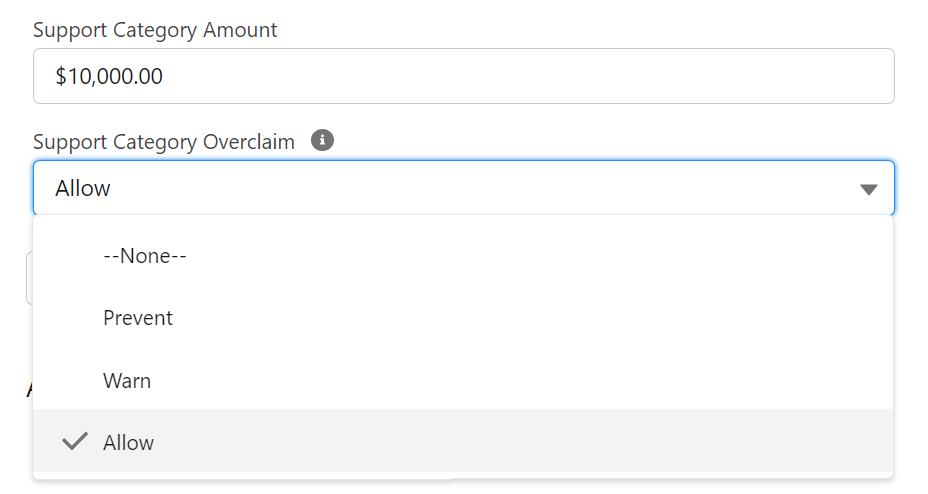 | | |
| --- | --- |
| Setting | Behaviour |
| Prevent | The user will receive an error when attempting to generate an SD record that will exceed the total allocation limit of the agreement. |
| Warn | The user will receive a warning when generating SD records over the total allocation limit of the agreement. |
| Allow | SD records can be generated over the total allocation limit of the agreement with no warning. |
For NDIS agreements, you may be able to click the Add Travel and Transport button to enter amounts that clients would like to allocate to provider travel and/or activity based transport within the category. The Provider Travel Allocation and/or Activity Based Transport Allocation fields will only be available if applicable for the category.
Find out more about adding NDIS travel and transport allocations to a category.
Click on the Save button to add the category to your service agreement.