This article explains how to create a custom list view by cloning and editing an existing list view.
If you have created a custom list view and want to replicate it, you can clone the view and edit it as required. This can save time as you don't have to create all of your custom views from scratch.
To clone a list view:
Open the list that you want to clone.
Click the cog icon.
Click on the Clone link.

Update the list name and view settings as required. You don't need to update the List API Name field as this will update automatically.
Click the Save button.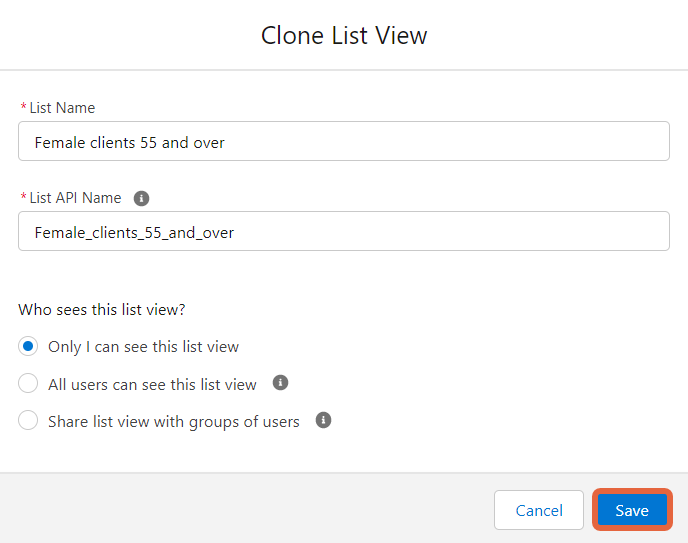 The Filter panel will open. Click on the X next to a filter to delete it. Otherwise, click on the name of a filter to edit it.
Update the filter options as required and then click Done.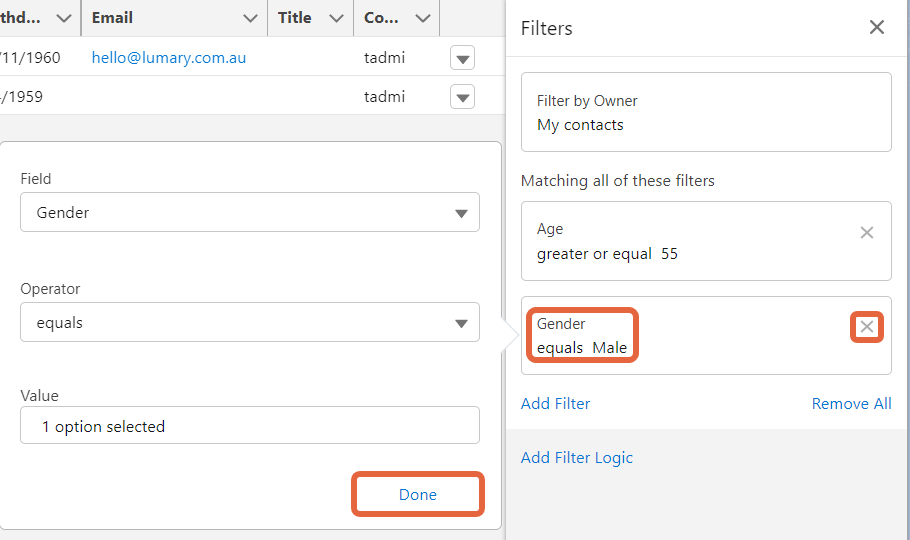 When you've finished editing, click the Save button.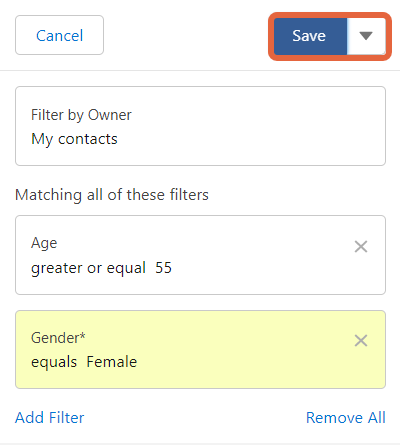 The screen will display your updated list.