This article explains how to add a care activity to a planned service for an aged care client.
You can capture care activities (task instructions) related to a planned service for a client, so that support workers understand what the client requires during a service.
The functionality described in this article requires the activation of home care package (HCP) features in your production environment.
To add a care activity to a planned service:
Navigate to the client's record.
Click on the Plans tab.
Your client's care plans will be listed in the Goal Achievement Plans section with a rate type of HCP. If you can't see the plan you're looking for, you may need to click on the View All text link.
To open a plan, click on the text link of the relevant plan name.

Scroll down to the goal that has the planned service that you want to add a care activity to.
Click on the Planned Services heading to reveal the list of services allocated for the goal.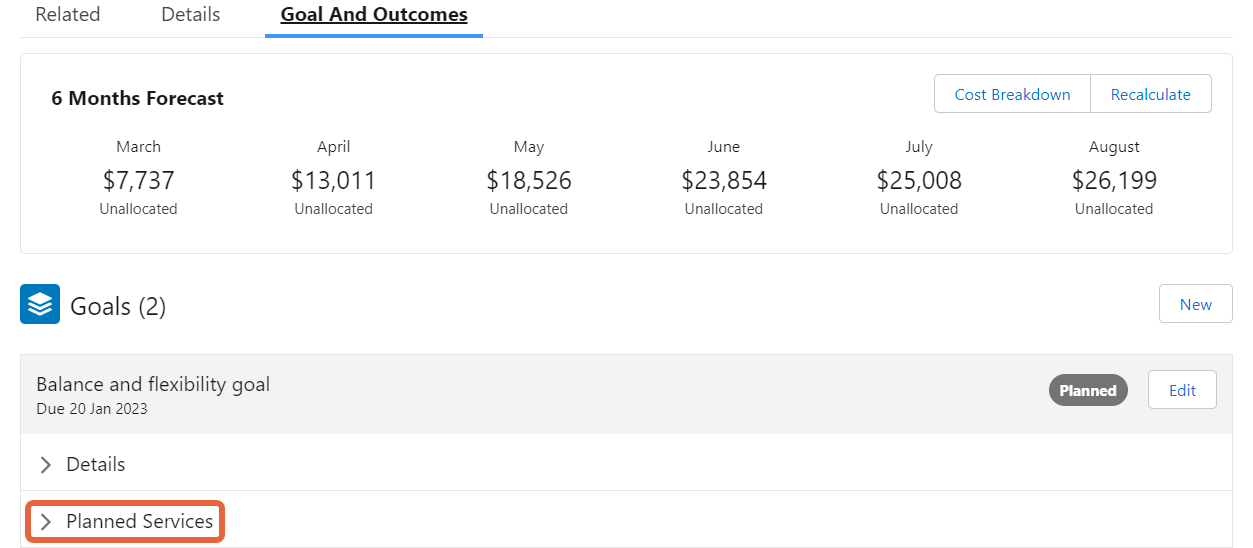 In the Services section, click on the Add Care Activity link beneath the service you need to add activity notes for.

This will open the Add Care Activity form. Add details to the Title and Description fields as required.
Click the Save button or Save & New if you need to add more activities.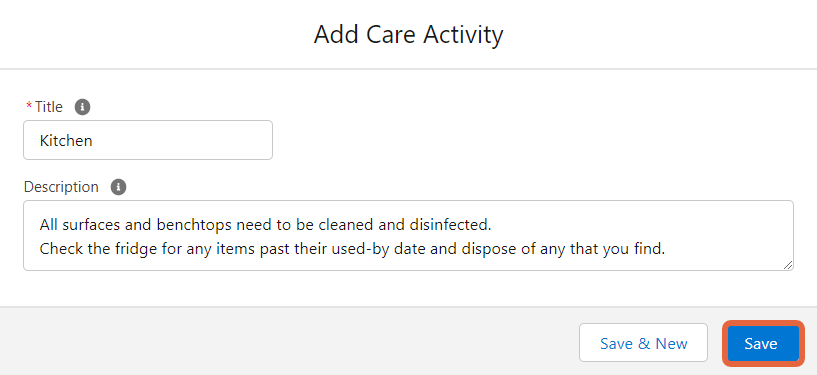 The care activity notes will display beneath the corresponding service.