This article explains how to add an account for an agency or brokerage.
If you are going to add a planned service to an HCP client's goal achievement plan and the service is delivered by a third party agency as part of a brokerage agreement, you need to add an account for that agency to the system.
To add an account:
Click on the App Launcher.
Click in the Search apps and items... field.
Type accounts.
Click on the Accounts text link.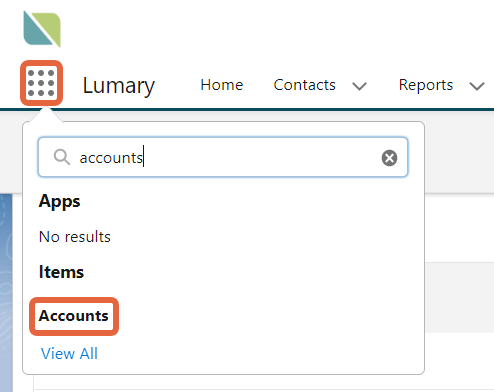 This will open a list of accounts. Click on the New button.

Click on the Agency/Other radio button and then click the Next button.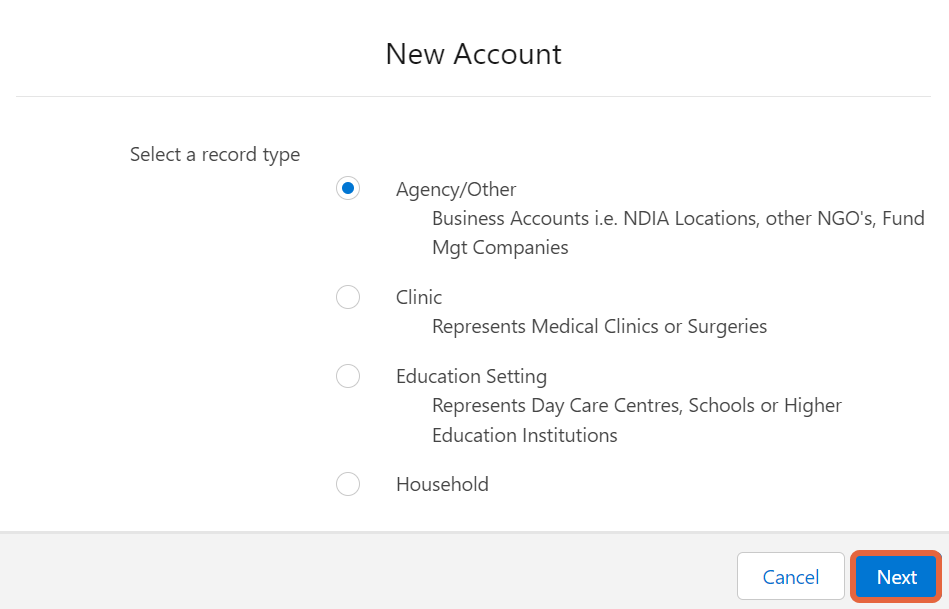 Add the agency name in the Account Name field.
Add any other details as required.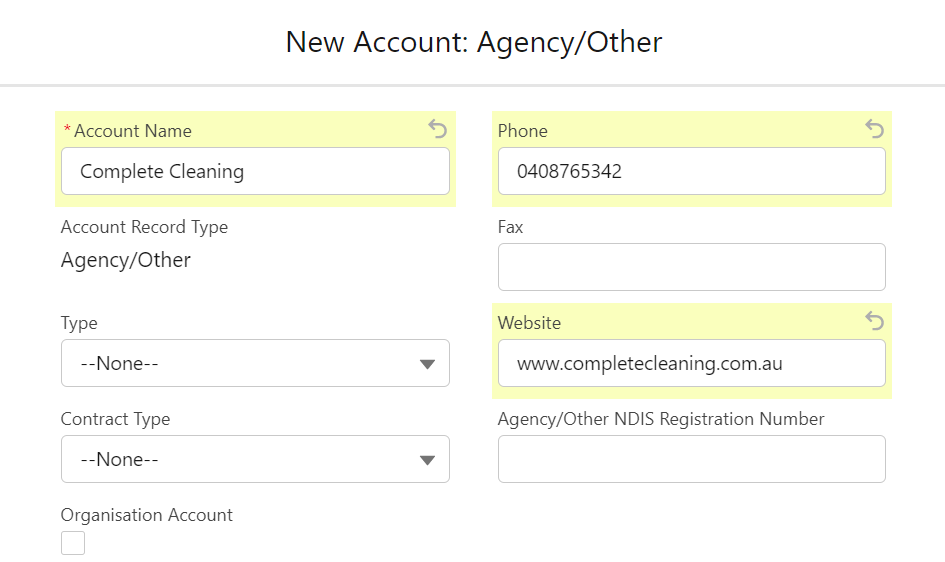 In the Address area, add any relevant address details.
Add a description if required and then click the Save button.