This article explains how to set the time zone in your user account so that the Sessions Calendar, Beds Calendar and calendar on the client's contact record display the correct time.
If you're using one of Lumary's calendars to book and track appointments, you should make sure that your user account is set to match the time zone used by your PC or device. If it doesn't, a calendar may display a different time than the session records that it creates.
This issue sometimes occurs when a business has workers across multiple time zones. It can lead to confusion about the correct start and end times for appointments.
This article explains how to:
---
Check whether this affects your account
To check whether this issue affects your account:
Navigate to one of your calendars.
Check the time on a scheduled appointment.
Click on the session for that appointment.

This will open the session record. Check the time that's shown on that record.

If the time on your session record doesn't match the time that was displayed on the calendar, you'll need to set your time zone.
In the examples shown here, the user's Salesforce account is set to (GMT+11:00) Australian Eastern Daylight Time (Australia/Sydney) time, while the PC is set to (GMT+ 10:30) Australian Central Daylight Time (Australia/Adelaide).
---
Set your time zone
To set your time zone on your user account:
Click on the View Profile icon.
Click on the Settings text link.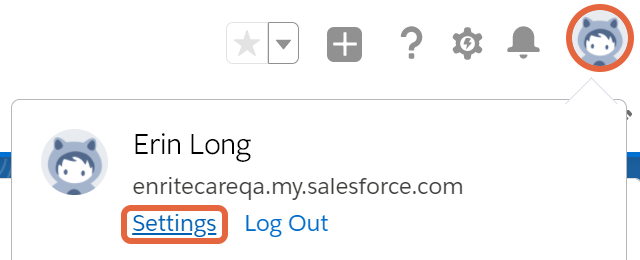 In the left navigation panel, select Advanced User Details.
Click on the Edit button.

Scroll down to the Locale Settings section.
Click on the Time Zone drop down list and select your time zone. This should be the same as the time zone you're using on your PC or device. Make sure you choose carefully. While some states may usually share the same time zone, this can change during daylight saving, such as in New South Wales and Queensland.
Click on the Save button.

Check to make sure the time on your calendar matches the time on your session records using the steps described above.