This article explains how to add a client to a block service agreement.
Unlike other service agreements, multiple clients can be added to agreements with block funding. To receive services, a client will need to be added to the agreement as a funded client.
There are additional steps in our article for providers who use Lumary to report to DEX that explains how to add clients whose funding is reported through DEX.
Once you've created your block service agreement, to add a funded client:
Go to the block service agreement.
Click on the Funded Clients tab.
Click on the New button.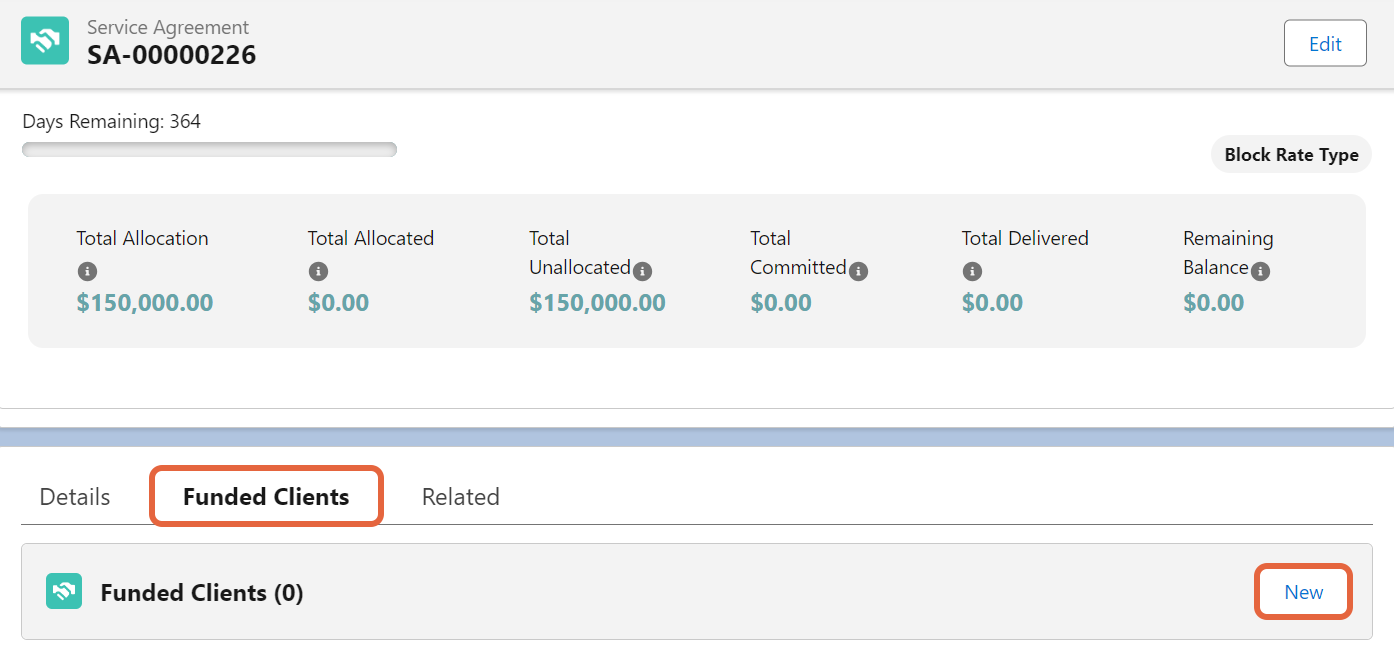 This will open a New Funded Client form.
Click in the Client field and start typing your client's name. Select your client when their name appears on the list below the Client field.
Add the Start Date and the End Date for the period that the client will be accessing these services. Start and end dates must be within the date range of the service agreement.
Enter the Allocation Amount that will be allocated to this client. This should be within the remaining available funds of the service agreement.
Add any other information required by your organisation.
Click on the Save button. If you're adding multiple clients, click on Save & New.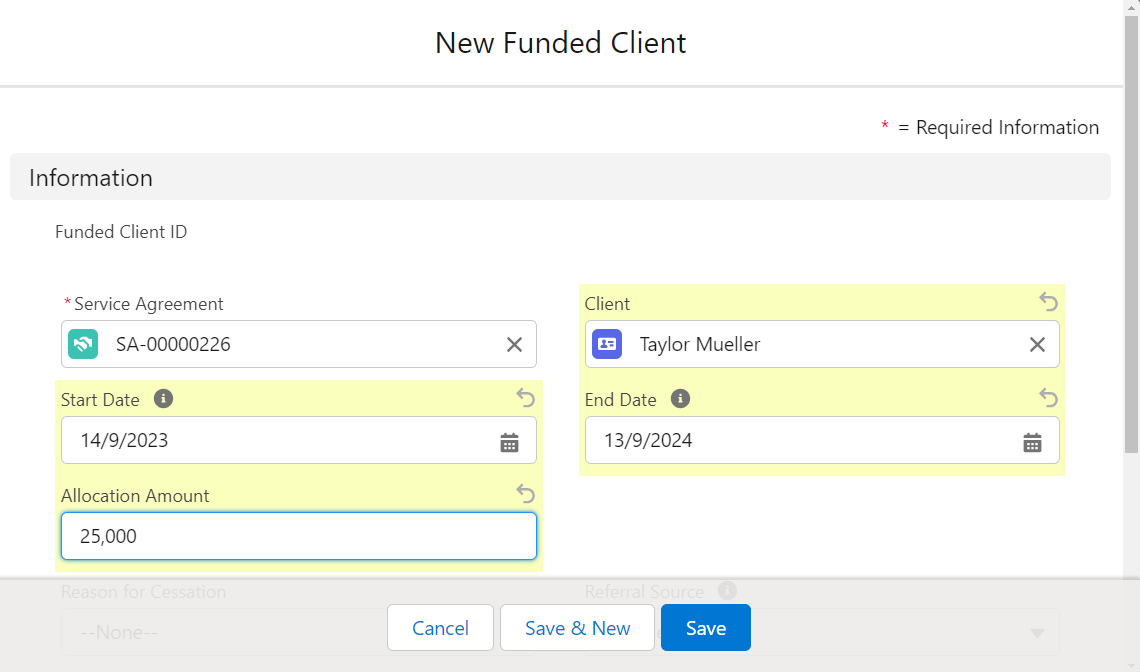 You may need to refresh your screen to see your new funded client on the service agreement.
The client will be listed under Funded Clients. To edit or delete their entry, click on the drop-down arrow at the end of the row and select Edit or Delete.