This article explains how to check the leave balances for a client who has home care package (HCP) funding.
The functionality described in this article requires the activation of home care package (HCP) features in your production environment.
Leave can affect an HCP client's funding. The way that their package funding is affected can also change depending on how long the leave has lasted. Once you've added leave for an HCP client, you may want to check on their balances.
To check a client's leave balances:
Navigate to the client's contact record.
Click on the Contracts tab. You may need to click on the More drop-down list to find the Contracts tab.
Scroll down to the Funding Sources section.
Look for the funding source that has a record type of Home Care Package and status of Current. You may need to click View All to find it.
Click on the Funding Source Name text link.
This will open your client's budget. The client's leave balances will be listed in the panel to the right under the Details tab.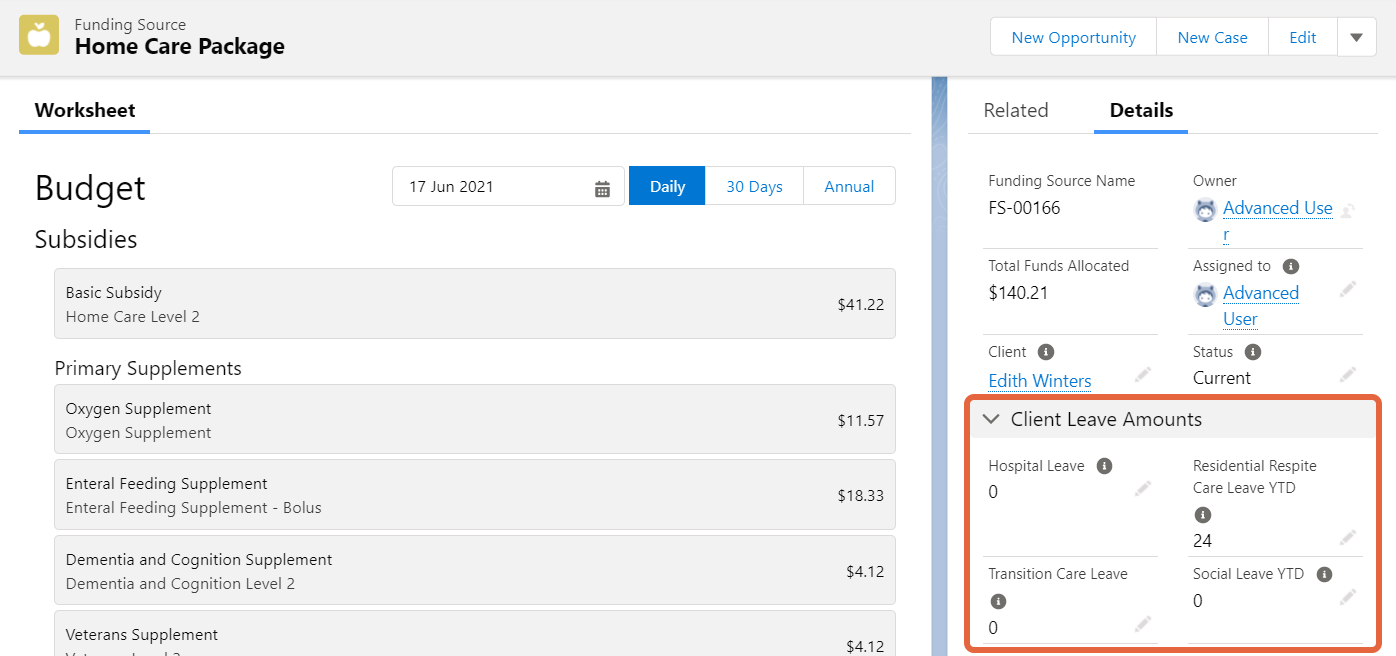 To see more information about a client's leave history, click on the Related tab.
Scroll down to the Leave History section.
Click on View All.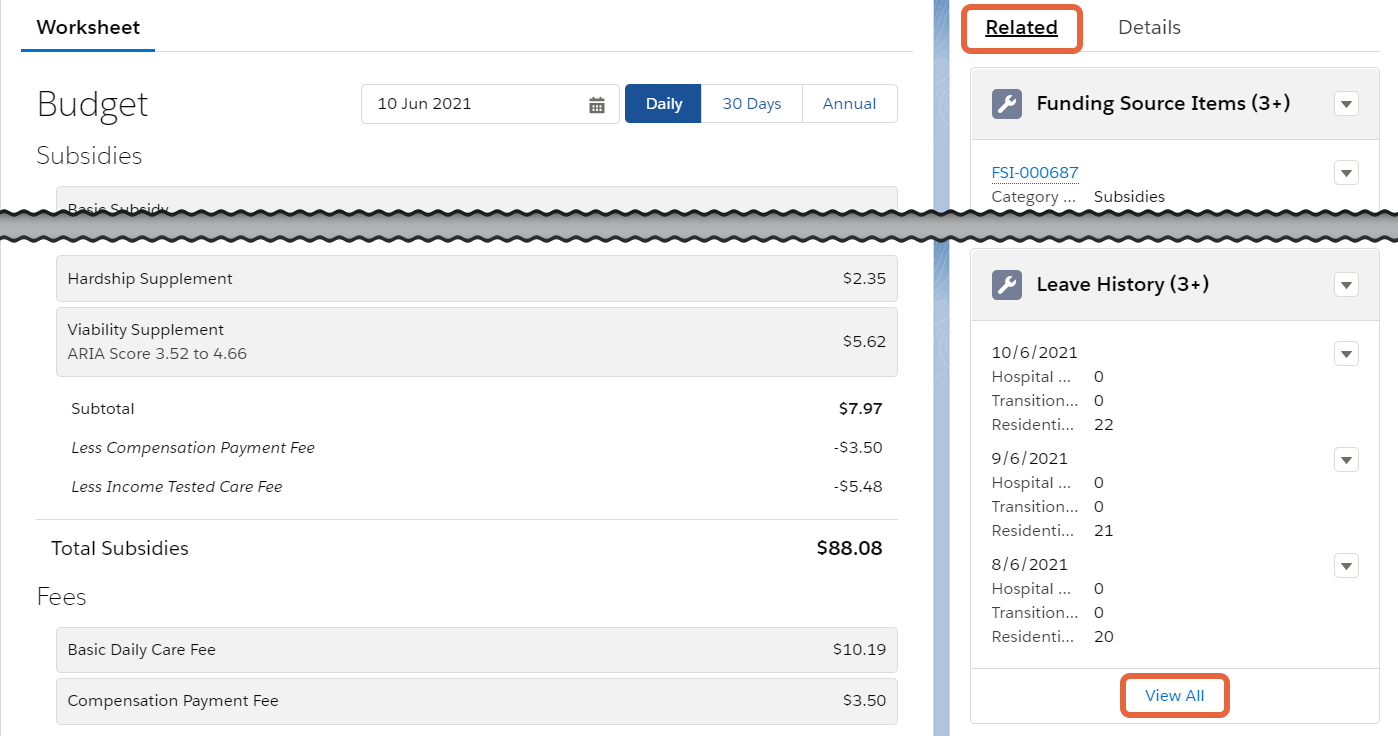 This will take you to a list view that shows running totals of the client's leave balances.