This article explains how to archive a goal for an HCP client's care plan.
The functionality described in this article requires the activation of home care package (HCP) features in your production environment.
You may decide for some reason that a client's goal is no longer relevant or not achievable. In that case, you can't delete the goal but you have the option of marking it as archived so that a record of the goal is retained for future reference.
To archive a goal:
Navigate to your client's contact record.
Click on the Plans tab.
Your client's care plans will be listed in the Goal Achievement Plans section with a rate type of HCP. If you can't see the plan you're looking for, you may need to click on the View All text link.
To open a plan, click on the text link of the relevant plan name.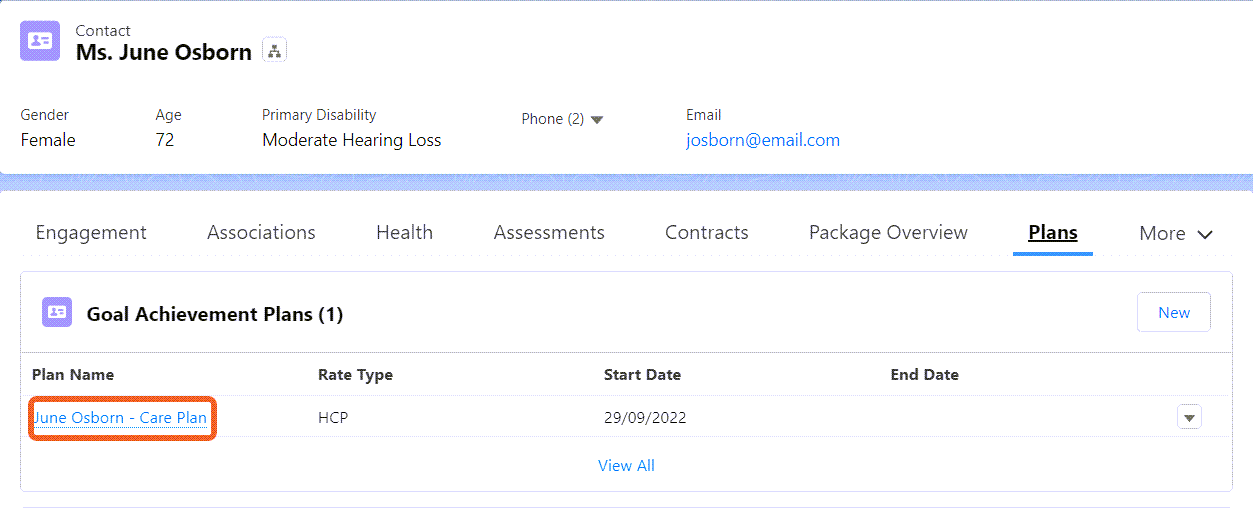 Scroll down to the Goals section and click on the Edit button.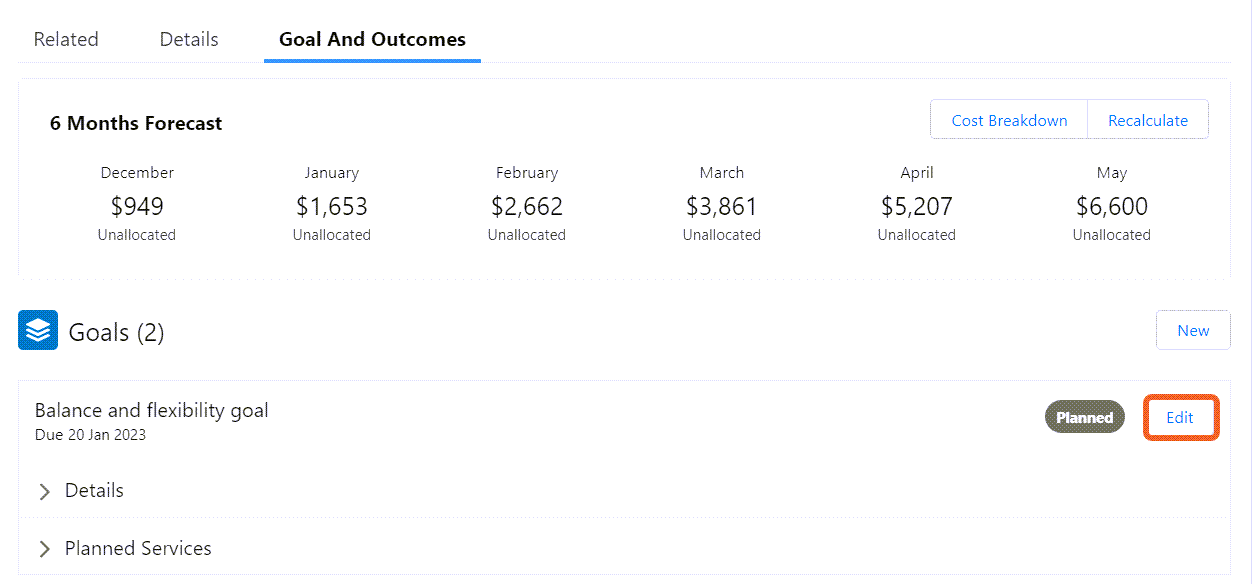 This will open the Edit Goal form. Scroll down until you find the Goal Archive Information section.
Put a tick in the Goal Archived checkbox.
Click in the Archive Reason field, and select a reason from the drop-down menu. If required, add a reason to the Other Archive Reason field.
Click the Submit button.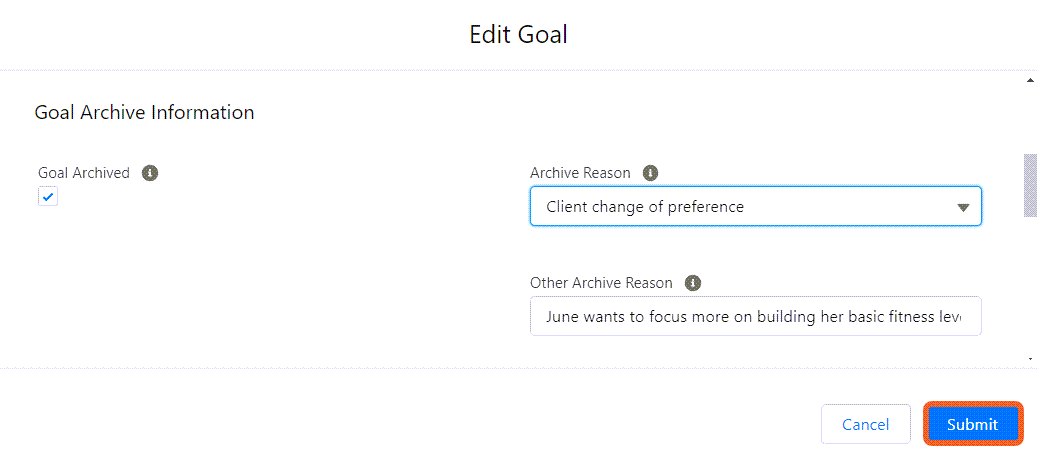 When you view the goal you'll see that it now has a status of Archived.

If you have a planned service attached to this goal then you'll need to remember to delete it so that it isn't calculated in the client's budget forecast.