This article explains how to record the vaccinations a client has received on their contact record.
To record a client's vaccinations:
Navigate to the client contact record. This can be done through the Contacts tab or by searching for the client's name in the Search... bar.
Click on the Health tab from within the client contact record.
Scroll down to the Health Conditions section and click on the New button.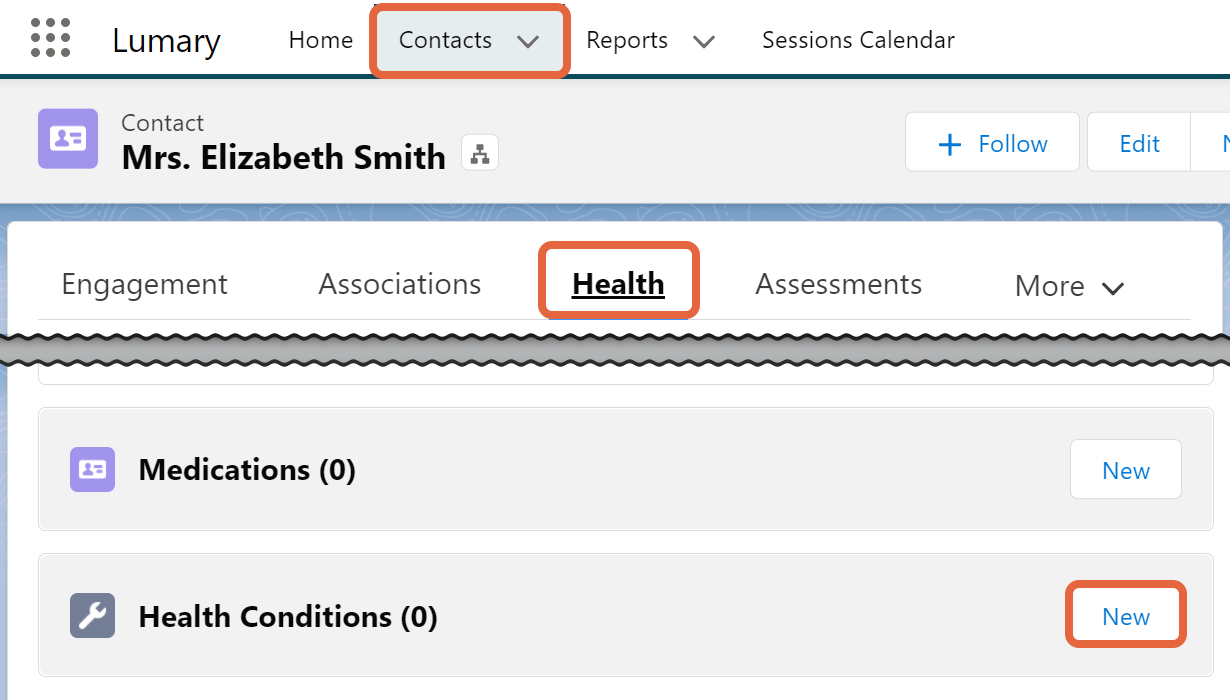 Click on the Vaccinations radio button.
Click on the Next button.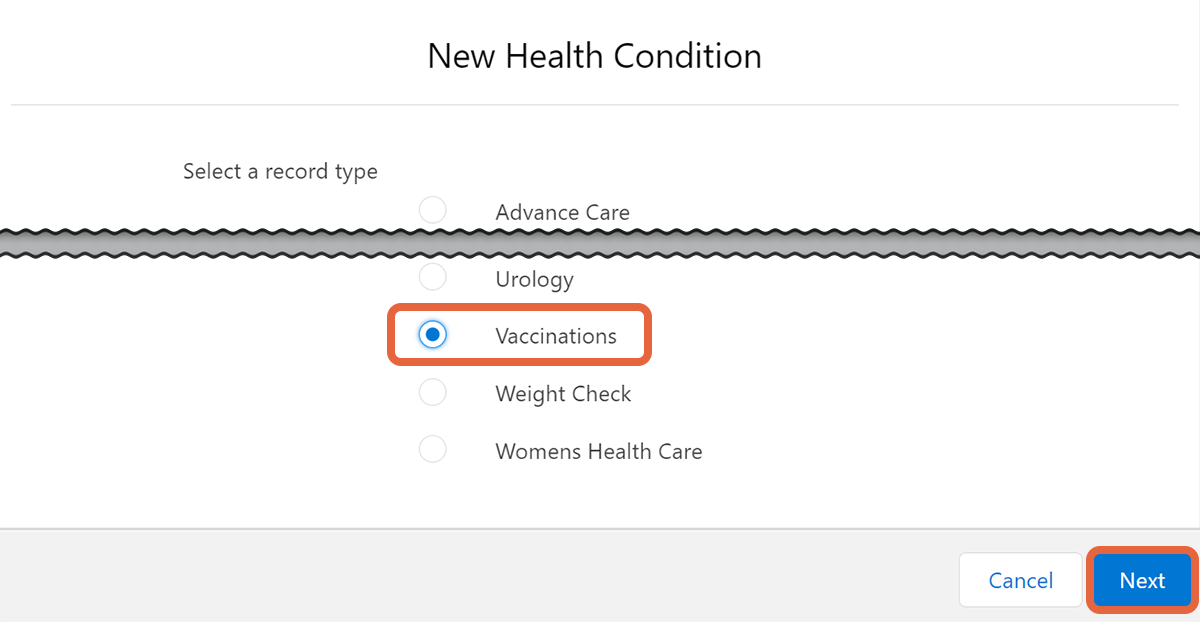 Add the relevant information for the vaccination you want to record, including the specific type of vaccine from the Conditions list in the Details section.
Recording other vaccines
Vaccines that are not specifically listed in the Conditions list can still be recorded under the Other option. With Other moved into the Chosen list, add the name of the vaccine to the Additional Details text box below. For example, in the screenshot below we've shown how to add a client's COVID vaccine.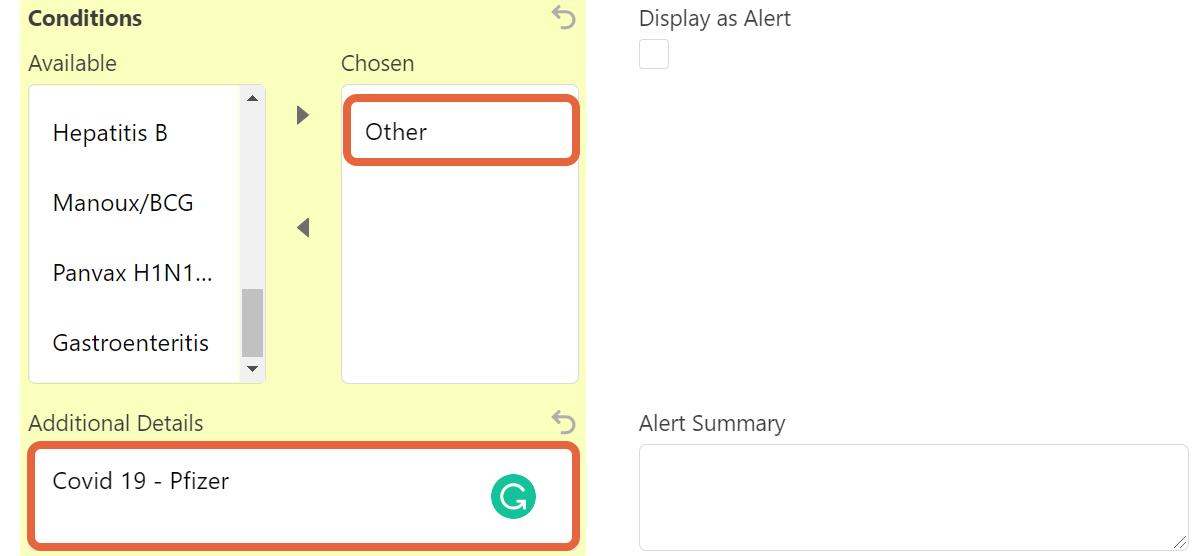 Click on the Save button at the bottom of the form.
The new vaccination record will now appear in the Health Conditions section of the client's contact record.