This article explains how to add a CHSP funded client to a block service agreement.
If you have a CHSP funded client you can capture information about their client contribution when you add them to a block service agreement. 
Multiple clients can be added to block funded agreements. To receive services, a client will need to be added to the agreement as a funded client.
To add a funded client:
Open the block service agreement.
Click on the Funded Clients tab.
Click on the New button.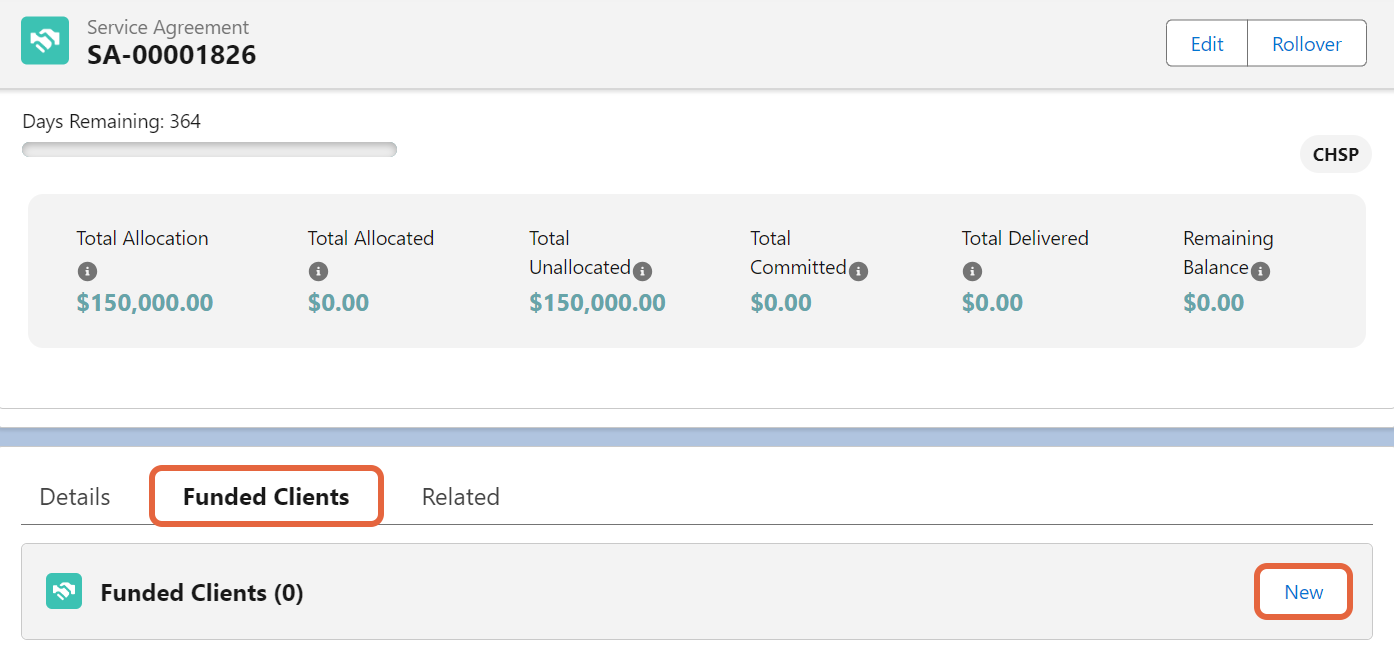 This will open a New Funded Client form. If your client's funding will be reported through DEX, make sure you add your client's case ID to the Case ID field.
A case ID is required to successfully include a client on a DEX extract.
Click in the Client field and start typing your client's name. Select your client when their name appears on the list below the Client field.
If you are unable to locate your client, they may need to be converted from intake or created as a new client.
Add a Start Date and End Date (if known) for the period that the client will be accessing these services. Start and end dates must be within the date range of the service agreement.
Enter the Allocation Amount that will be allocated to this client. This should be within the remaining available funds of the service agreement.
Add any other information required by your organisation.
Add an amount to the Client Contribution Discount field.
The number can be set at 100%. This enables you to waive the service fee for that client.
Click on the Save button. If you're adding multiple clients, click on Save & New.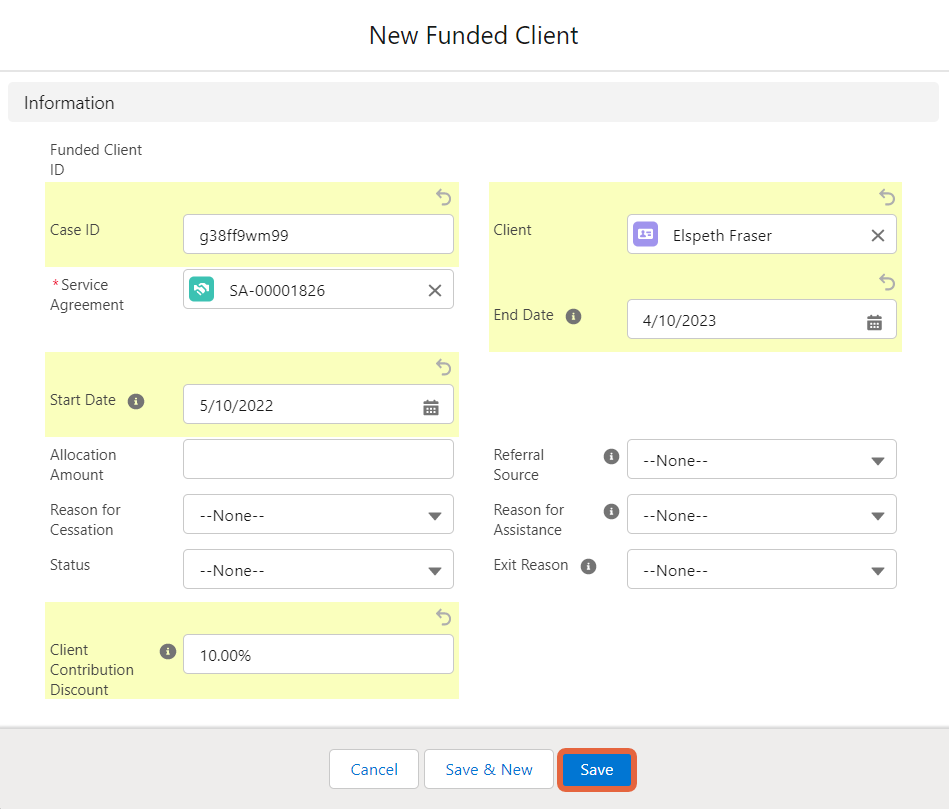 You may need to refresh your screen to see your new funded client on the service agreement.