This article explains how to upload a document and attach it to an aged care client's contact record.
If you have supporting documentation for an aged care client and you want to keep a copy of it in their record, you can add an attachment as part of their contact record in Lumary. This could include items such as: 
clinical reports
discharge summaries
statutory declarations, and
signed copies of the Aged Care Charter of Rights.
The functionality described in this article requires the activation of home care package (HCP) features in your production environment.
To add supporting documentation:
From the client's contact record, click on the down arrow and select Link Supporting Document from the menu.

The Contact field should be auto-populated with the client's name. Click in the Funding Body field to add a funding body if required.
Click in the Status field to select a status of Current or Archived.
In the Document Type field, click to select the type of document from the drop-down list.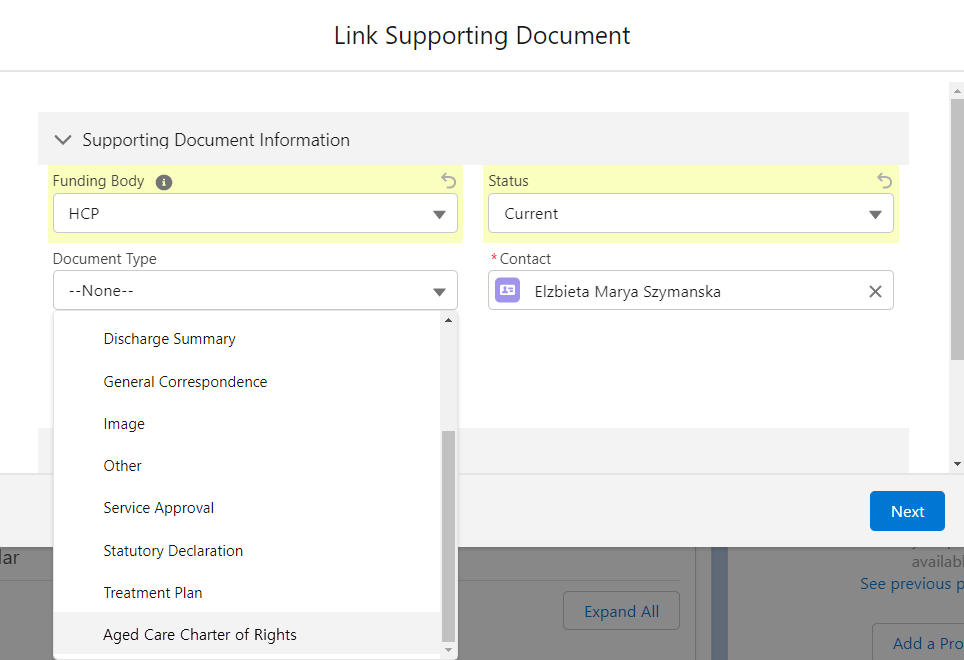 Click in the Document Date field and select a date using the calendar tool.
If the document requires review at a later date, click in the Review Frequency field and select a time period. The Review Date field will be auto-populated based on the document date and review frequency.
Click the Next button.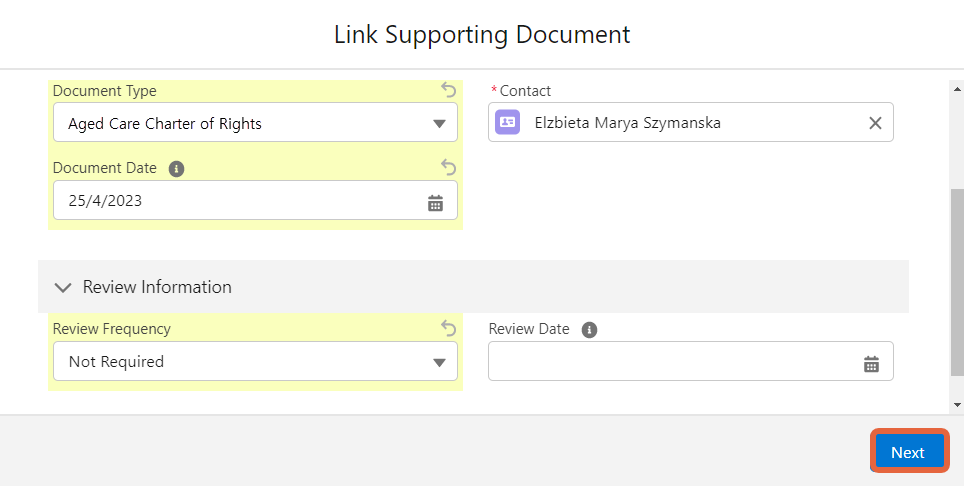 On this screen you can upload single or multiple files. You can upload files by dragging-and-dropping them onto the screen. Otherwise, click on Upload Files.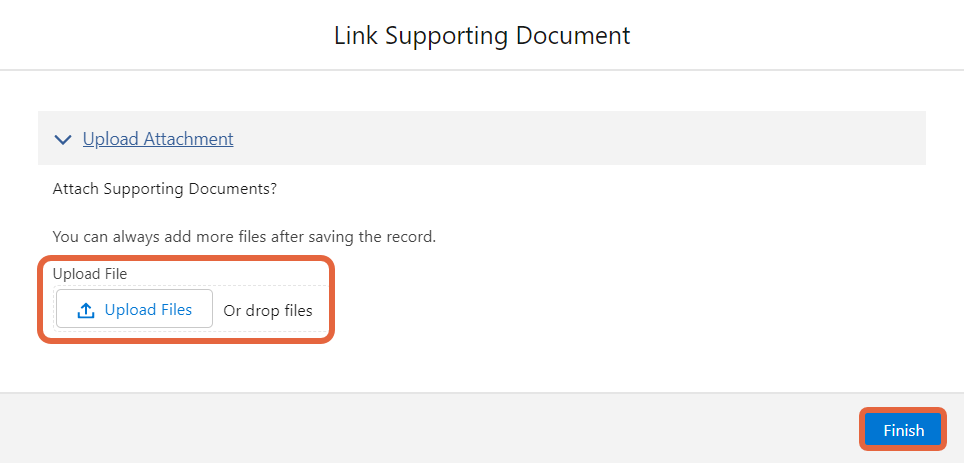 Navigate to the file on your device, select it and click on Open.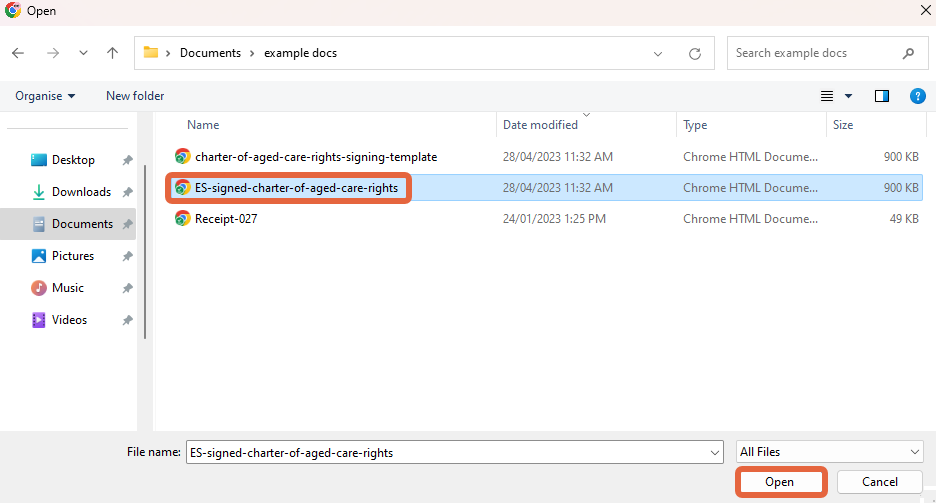 When the file has finished uploading, click on Done.

Add more files if required, otherwise click the Finish button.

To review the information about supporting documents, on the client's contact record click on the Assessments tab.
Scroll down the page and you'll see the Supporting Documents area. Click on a document name link to open it.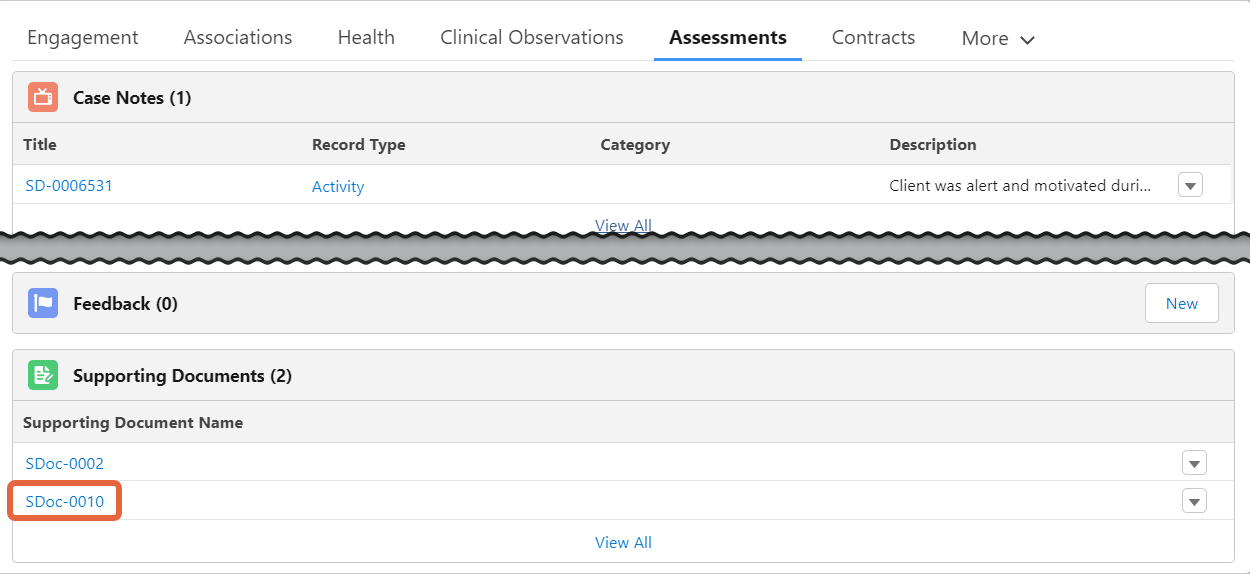 You can edit a document's information by clicking on the Edit button or any of the pencil icons.

To view a file or add more files, click on the Related tab. Click on the file name to open a file or the Add Files button to upload more files.