This article explains how to apply Lumary settings to automate regular processes for Home Care Packages (HCP) funding.
The HCPDailySchedule job runs several processes related to HCP funding. By navigating to the HCP section of Lumary Settings, system administrators can turn these processes on and off to suit requirements.
These settings will usually be set up in your environment for you during implementation.
To enable HCP processes:
Click on the App Launcher.
Click in the Search apps and items... field.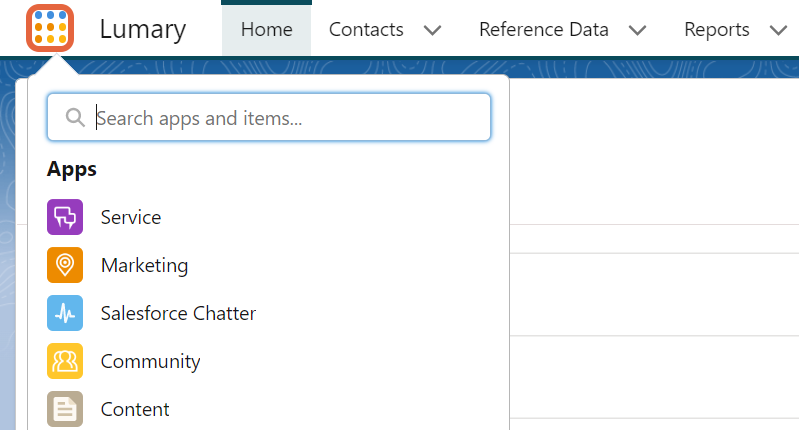 Type Lumary Settings.
Click on the Lumary Settings text link.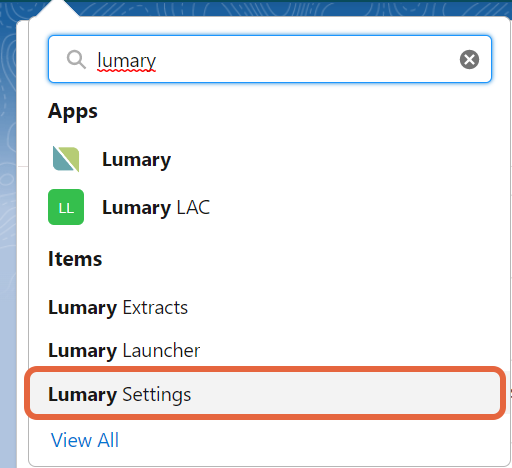 Click on the HCP tab.

Scroll down to the Automation section.
Put a tick in the checkbox next to each process you require. Removing a tick from a checkbox will disable that process.
Click on the Save button.
| | |
| --- | --- |
| Setting | Purpose |
| Leave Reset Bot | Automatically resets leave balances for all HCP clients on 1st July. This supports the calculation of the impact of leave on home care package funds. |
| Client Leave Balance Bot | Enables a daily process that automatically tallies leave balances for all HCP clients. This supports the calculation of the impact of leave on home care package funds. |
| Client Payments Bot | Enables a daily process that automatically creates journal entries for all HCP client contribution items. |
| Fixed Cost Bot | Enables a daily process that automatically creates service delivered (SD) records for all clients with a current fixed cost service agreement item. |
| Commonwealth Payments Bot | Enables a monthly process that automatically creates an entry in each client's journal for the last month's government contribution. |