This article explains how to add a client contribution to an HCP client's budget.
If a client needs to add additional funding to their package to cover care and services, you can capture the amounts using the Client Contributions function in Lumary CM. The contribution can be a one-off cost or a recurring cost.
The functionality described in this article requires the activation of home care package (HCP) features in your production environment.
To add a client contribution:
Navigate to the client's record.
Click on the Contracts tab. You may need to click on the More drop-down list to find the Contracts tab.
Scroll down to the Funding Sources section.
Look for the funding source that has a record type of Home Care Package and status of Current. You may need to click View All to find it.
Click on the funding source name text link to open.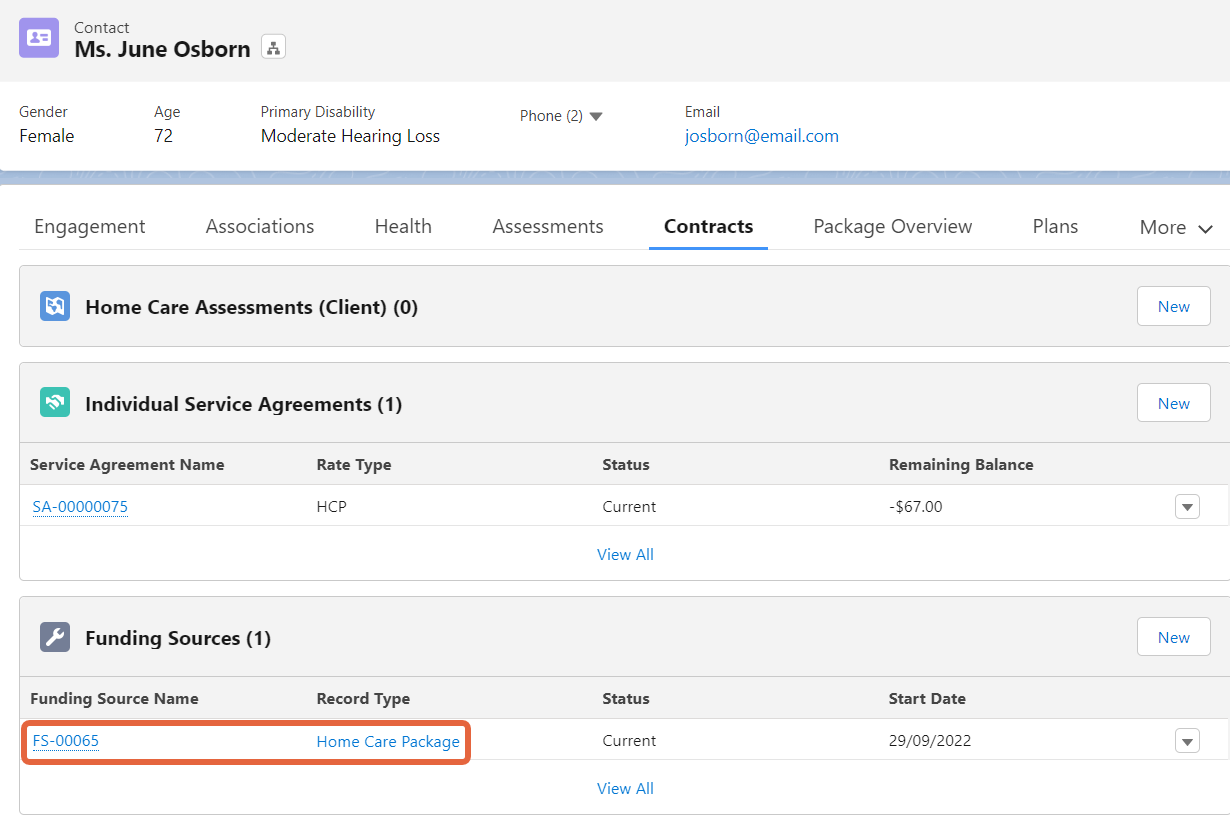 Scroll down the page until you see the Fees section.
Click on the plus (+) sign at the end of the Client Contribution row.
On the New Client Contribution screen, either click in the Site field and select a site with a negotiated rate or tick the checkbox next to Use Negotiated Rate and type the rate into the Negotiated Rate Amount field.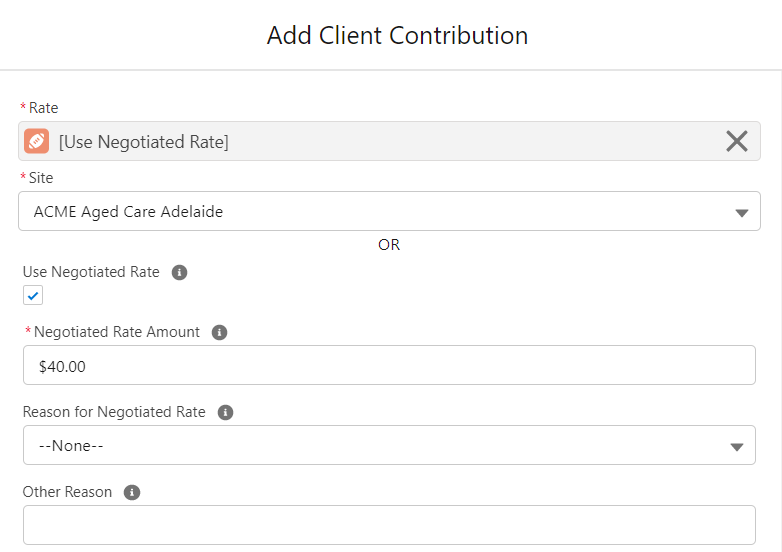 In the Proposed Schedule Calculator, click in the Start Date field and select a date.
If the client contribution is going to be recurring, click in the Repeat field and select an option form the menu.
In the End On field, you can choose to end on a date or after a certain number of times. If you select date, click in the End Date field and select a date. If you select a number of occurrences, click in the Number of Occurrences field and type a number.
Click the Save button.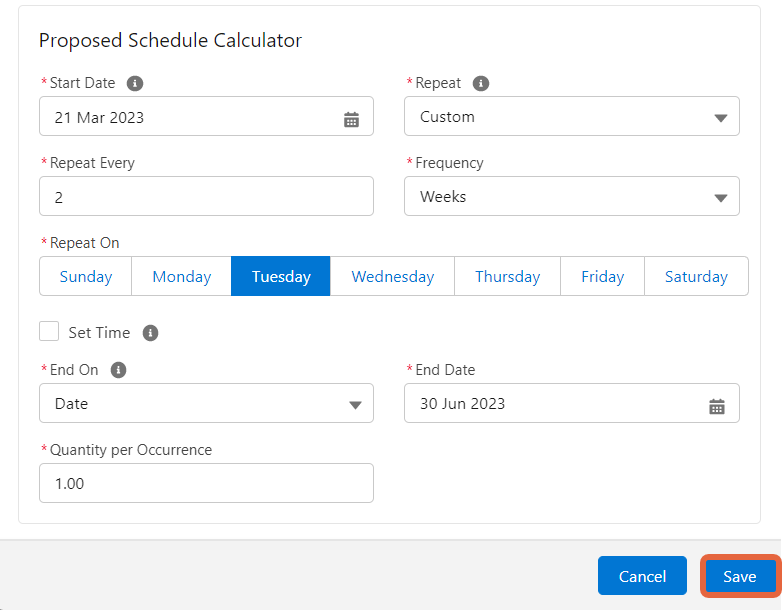 By default, the client contribution will be displayed as a daily rate but you can use the buttons to toggle the display by monthly or yearly increments.