This article explains how to delete a photo from a client's contact record.
When uploading photos client records, you may find that you need to delete an incorrect or inadequate photo. To do this:
Navigate to the client's contact record.
Click on the Files tab. You may need to look for this option under More in the Details panel.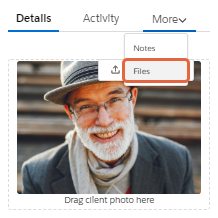 Click on the View All text link.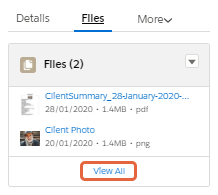 Click on the drop down arrow at the end of the row.
Select Delete.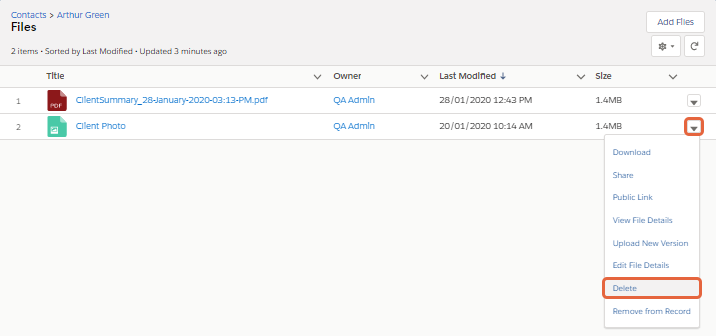 This will remove the photo from the system completely. Other options, such as Upload New Version or Remove from Record will leave a version of the photo on the system.