This article explains how to create a client contact record from an intake record.
If your business uses intake records to track client assessments, you can use these records to create client contact records. This will preserve any information you added during the client's intake assessment.
To convert an intake into a client:
Click in the Search field and type the name of your client.
Your client's Contact record should appear in the list below the Search field as you type. It may list other related records, such as the original enquiry.
Click on your client's Contact record.

This will open the contact record. If it's still an intake record, you'll see Intake Information under the Details tab.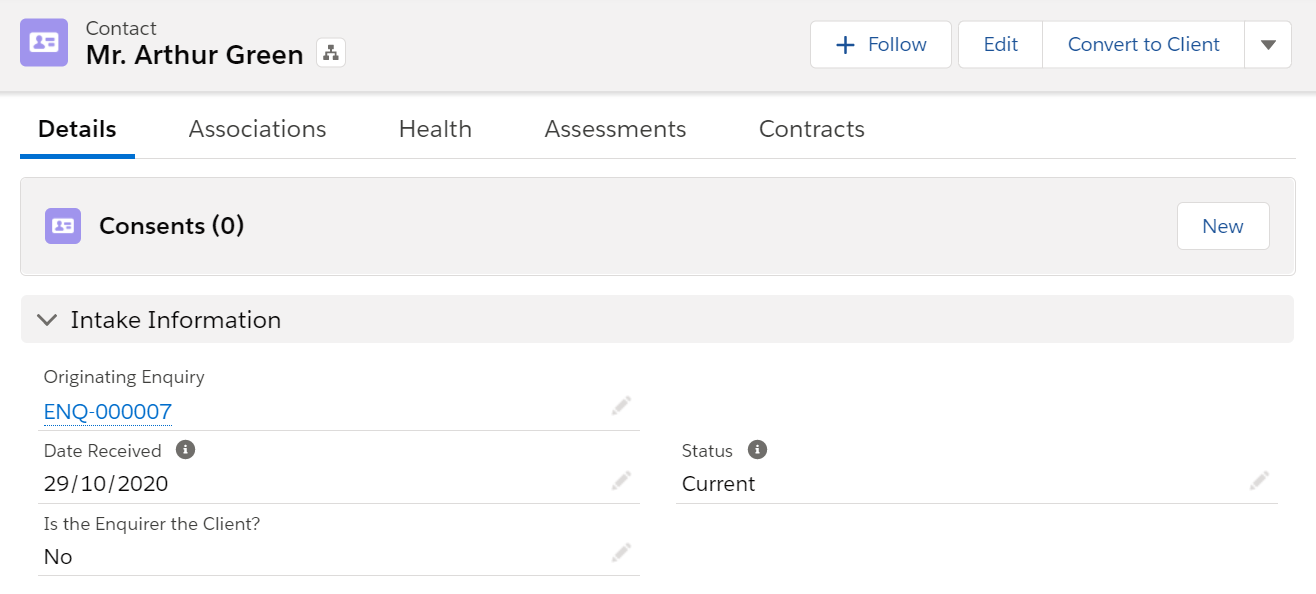 To convert this into a client contact record, click on the Convert to Client button. You might need to click on the drop-down arrow to find this button.

This will open the Convert to Client form. If your client is an NDIS participant, this is a good time to add their NDIS number. This number is required to claim funds from the NDIA.
Once you've added information to the form, click on the Save button.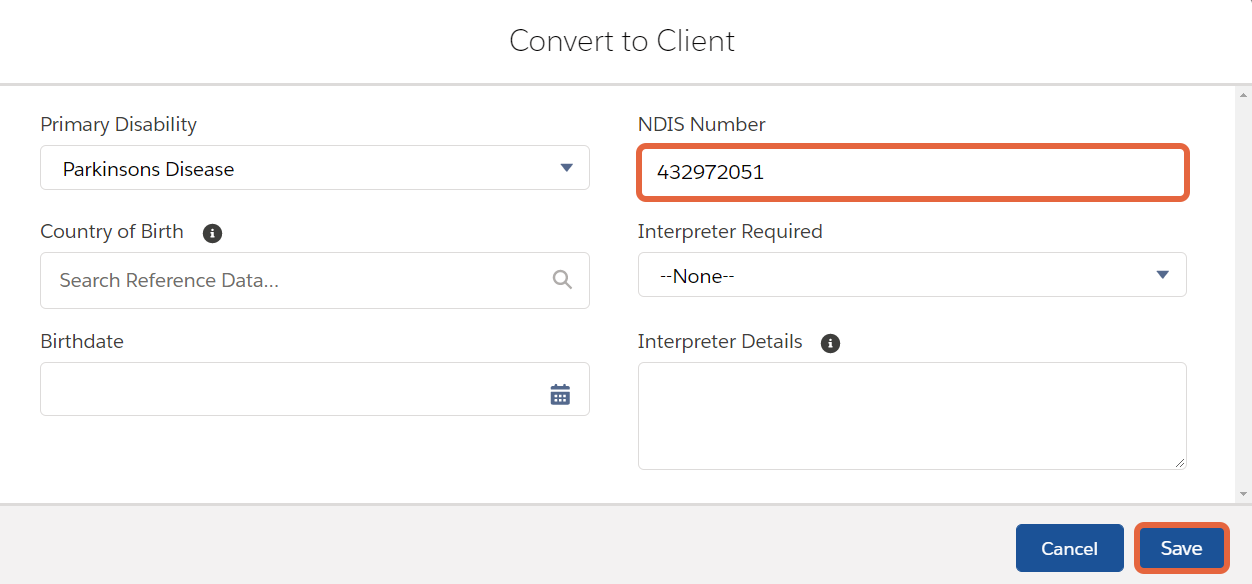 This will take you to your new client contact record.