This article explains how to create a client contact record from an enquiry.
A lot of useful information is captured about a client during the enquiry process. When you convert a client from an enquiry, this information will be included on their client contact record.
If the client has already been converted to intake, you'll need to follow the steps to create a client from an intake record.
To convert a client from an enquiry:
Click on the Enquiries tab. You may need to click on the App Launcher and search for enquiries if this tab is not visible on your nav bar.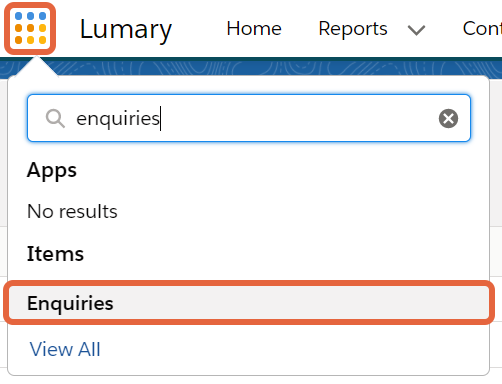 Click on the Enquiry ID text link of the client.

This will open the Enquiry record. Scroll down to the Outcome Details section.
Click on the pencil icon next to the Enquiry Outcome field.
This will open editable fields. Click on the Enquiry Outcome drop-down list.
Select Converted to Client.
You can use the Outcome Details text field if you need to add any other relevant information about the outcome of the client's enquiry or assessments.
Then click on the Save button.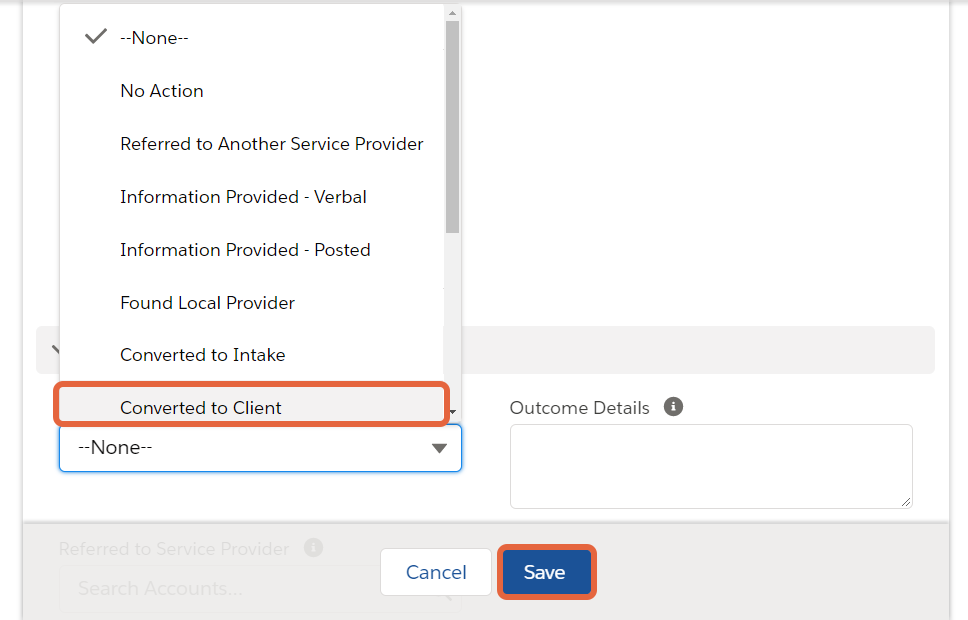 This will create the client record. You can navigate to the new client contact record by scrolling back up to the General Enquiry section of the enquiry and clicking on the client's name in the Client field.