This article explains how to provide users that have an advanced Lumary profile access to Lumary settings.
The Lumary settings screen includes a lot of options for setting up the system. Some of your advanced users may require access to adjust these settings.
Lumary settings affect all users accessing Lumary in your org. We recommend careful consideration be given to the provision of this access.
To make Lumary settings accessible to all users with an advanced profile:
Click on the setup cog icon and select Setup.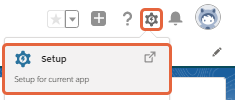 Click in the Quick Find search field.
Type profiles.
Click on the Profiles text link.
Click on the Lumary - Advanced or Enrite Care - Advanced text link.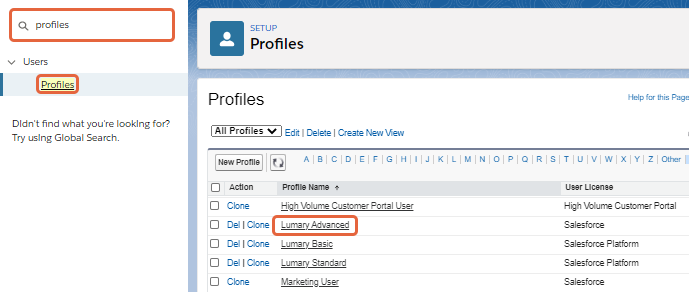 Scroll down to the System section.
Click on System Permissions.

Click on the Edit button.
Put a tick in the Customize Application checkbox.
Click on the Save button.