This article explains how to allocate resources to a Skedulo job while creating it. If you want to allocate resources from the Skedulo Console, check out this article.
If you know exactly which resources will be required to deliver the services outlined in a job, then resources can be allocated at the end of the job scheduling process.
To allocate resources while creating a job:
After clicking on the Create Job button in the Schedule Job window, click on the Allocate Resources button in the new window that pops up.

Click on the resources that you want to allocate from the Available Resources section.
Click on the Allocate button next to the resources in the Selected Resources section.
Click on the Update Job button once all of the required resources are in the Allocated Resources section.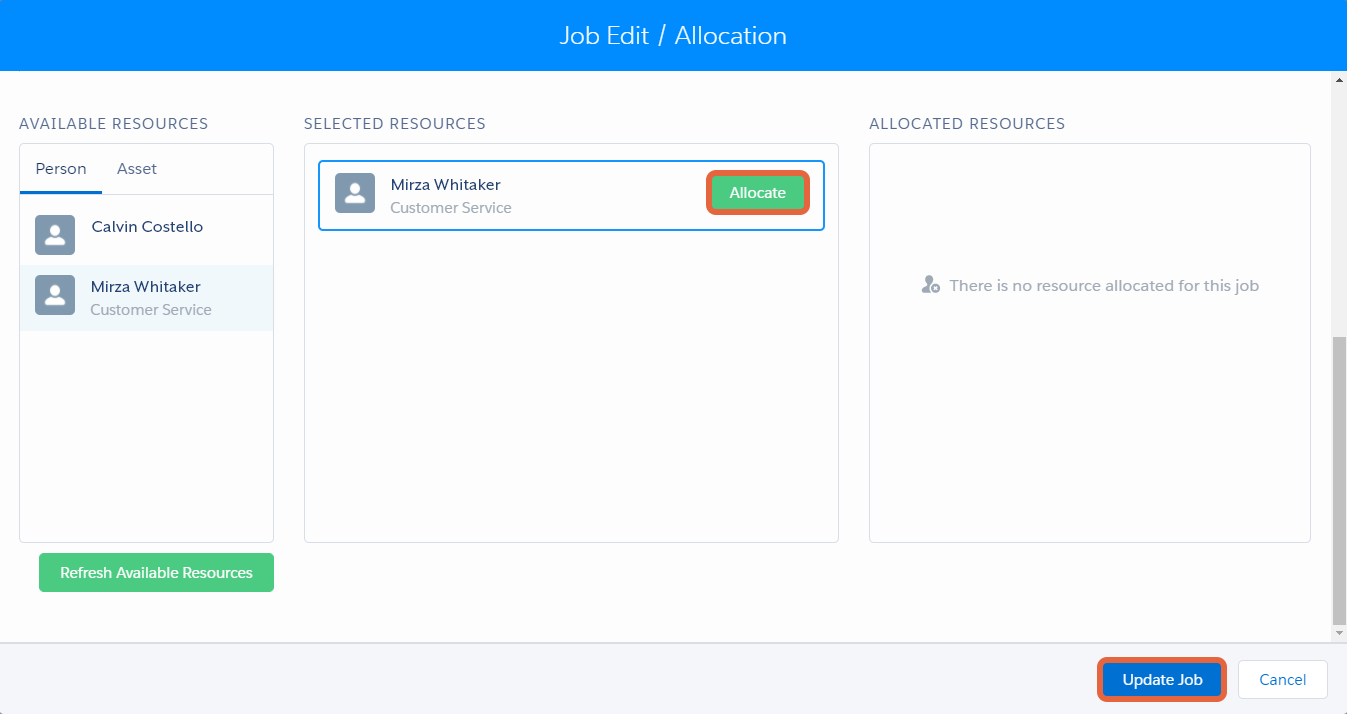 Once the resources have been allocated you can either go directly to the Job Details page by clicking the Go to Job Details Page button, or go back to the client's Contact Record page by clicking the Remain on the Contact Record button.