This article explains how to add a new service for inclusion on block funded service agreements and individual service agreements other than those funded by the NDIA.
NDIS services are created when NDIS rates are added to the system. You generally shouldn't need to create new NDIS services for claiming.
To add a new service:
Click on the

App Launcher.
Click in the

Search apps and items...

field.
Type

services.
Click on the

Services

text link.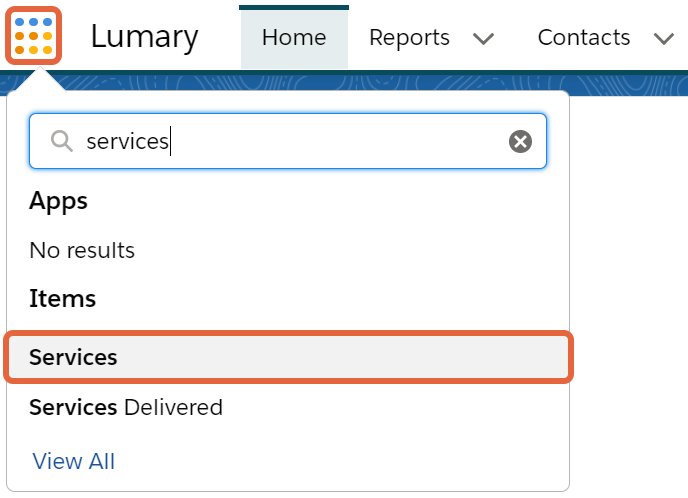 This will open a list of services. Click on the New button.

Click on the Other radio button and then click Next.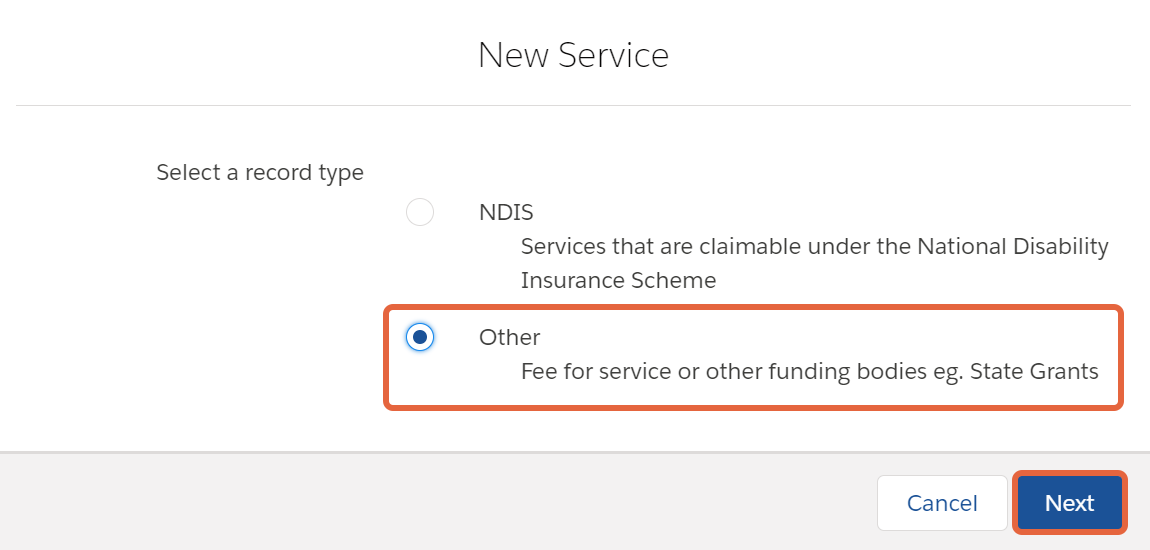 Fill in the Service Name field and any other relevant fields in the rest of the form. The service name is the only mandatory field. Other fields will depend on the type of funding that will be used to claim the service.
Putting a tick in the Prevent Apportioning checkbox will stop users from being able to apportion this service when it is delivered as part of a group session.
Click on the Save button.
Putting a tick in the Service is Ad hoc only checkbox will make a service available for claiming without an agreement as an ad hoc service delivery. However, it will prevent the service from being available for service agreements. You'll need to duplicate services if they are to be used with and without service agreements.