This article explains how to create a custom quote template for aged care clients and add items to it.
In Lumary, you can generate a quote for a potential aged care client to view before they sign a service agreement with you. In order to streamline this process, you can create a reusable quote template that populates the quote with key information items.
The functionality described in this article requires the activation of home care package (HCP) features in your production environment.
To create a quote template:
Click on the App Launcher.
Click in the Search apps and items... field.
Type quote.
Click on the Quote Templates text link.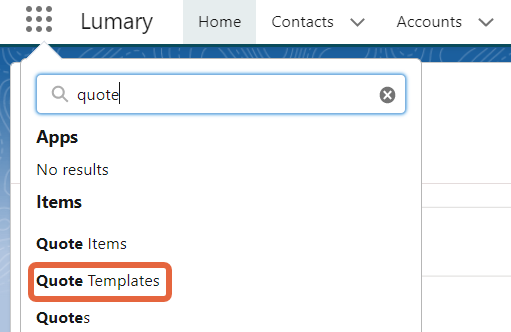 On the Recently Viewed screen, click on the New button.
The Date field will auto-populate. If you wish to name your template, click in the Quote Template Name field and type a name.
Add details as required to the Rate Type, Funding Type and HCP Level fields.
Click in the Template Status field and select Active.
Click the Save button, or Save & New if you want to create more templates.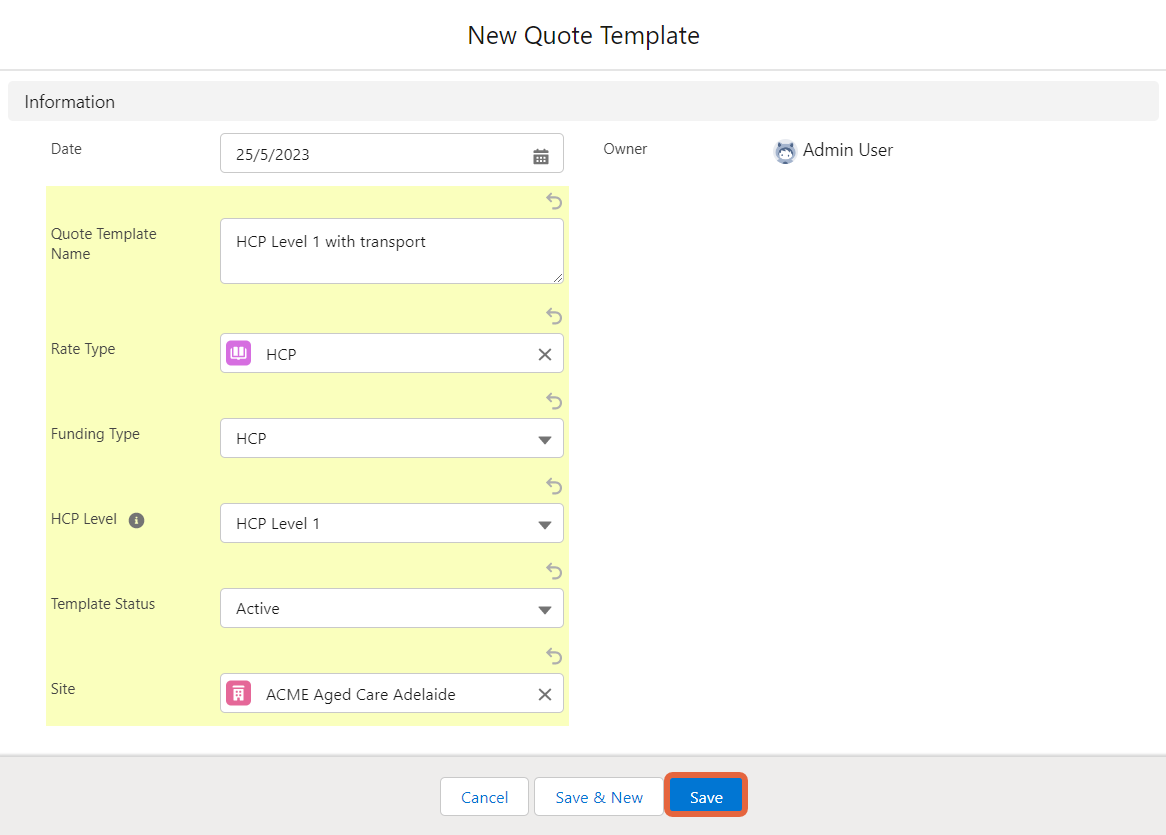 The screen will open on the Template Item Creator tab, where you can add items to your template.
To add the first item, complete the Category, Service, Rate and Site fields.
In the Proposed Schedule Calculator section, complete the Start Date and Repeat fields. Click in the End On field and select Date or Set Number of Occurrences as required. Then, complete the End Date or Number of Occurrences field.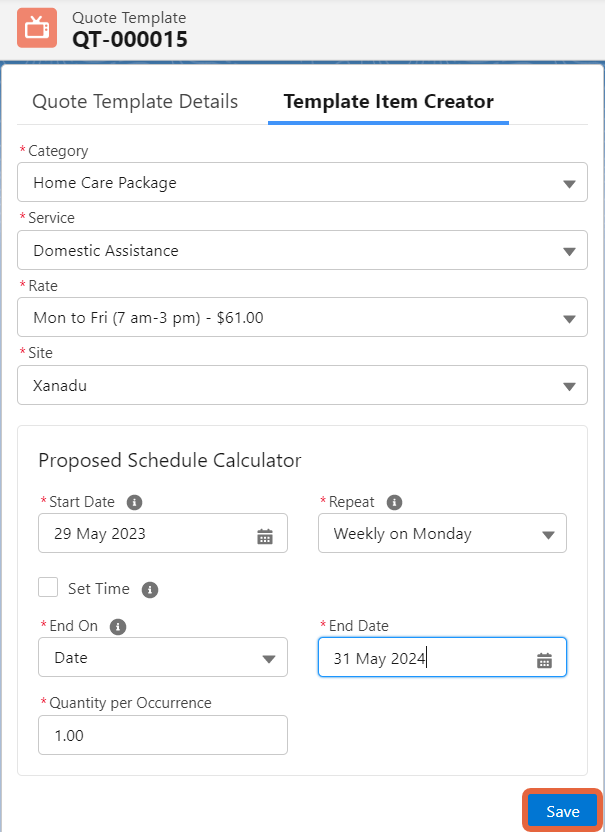 Complete the process for as many items as you need to add. When you refresh the page, you'll see that the Quote Grouping Templates and Quote Template Items sections have been populated.
To delete a template item, click on the down arrow at the end of an item row and select Delete.