This article explains how to add information about assessments as part of your client's HCP onboarding process.
The functionality described in this article requires the activation of home care package (HCP) features in your production environment.
Once you've added the HCP level and contact details for your client, the next step of the onboarding process is Assess. During this step, you'll be able to add information about your client's aged care and other assessments, as well as health conditions, risks, client contacts and consents.
If you're returning to an onboarding process, you'll need to navigate to the process pathway.
Click to find out how to get to the process pathway

Navigate to your client's contact record.
Click on the Plans tab. You may need to click on the More drop-down list to find Plans.
Scroll down to the Processes section.
Click on the Process Name for your client's onboarding process.
To add an assessment during HCP onboarding:
The process pathway should be at the Assess step. If it isn't, click on the Assess button and then click on the Mark as Current Entry Status button.
Scroll down to the Assessments section.
Click on the New button.

This will display a list of the available assessment forms. For this example, we'll demonstrate an aged care assessment. The aged care assessment is based on an ACAT assessment and includes a large amount of detail. To fill out this assessment, click on the radio button or assessment name so that the Aged Care record type is selected.
Click on the Next button.

This will open a New Assessment form. Most forms will have several sections and may include mandatory fields.
Before you begin...
Mandatory fields are marked with a red * asterisk and must be populated before you'll be able to save your assessment. Before you start adding details, we recommend that you scroll through the form and make sure you have the necessary information to complete all of the mandatory fields. This will help you to avoid getting stuck if there are a few pieces of mandatory information that you don't have yet.
Once you've filled in all mandatory fields and any other information about the assessment, click on the Save button.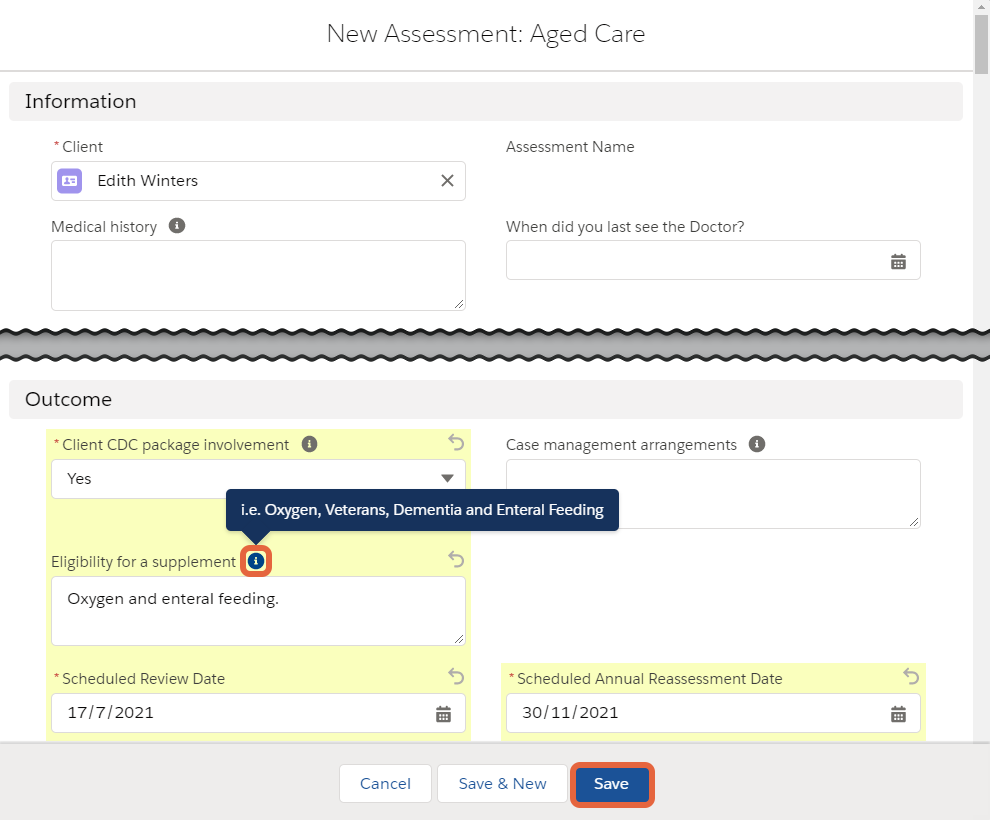 A link to your assessment record will now appear in the Assessments section. You can click on the New button again to add other assessment types.
While you're at the Assess step, you can also click on the New button in each of the other sections to add information about -

health conditions
risks
client contacts, and
consents.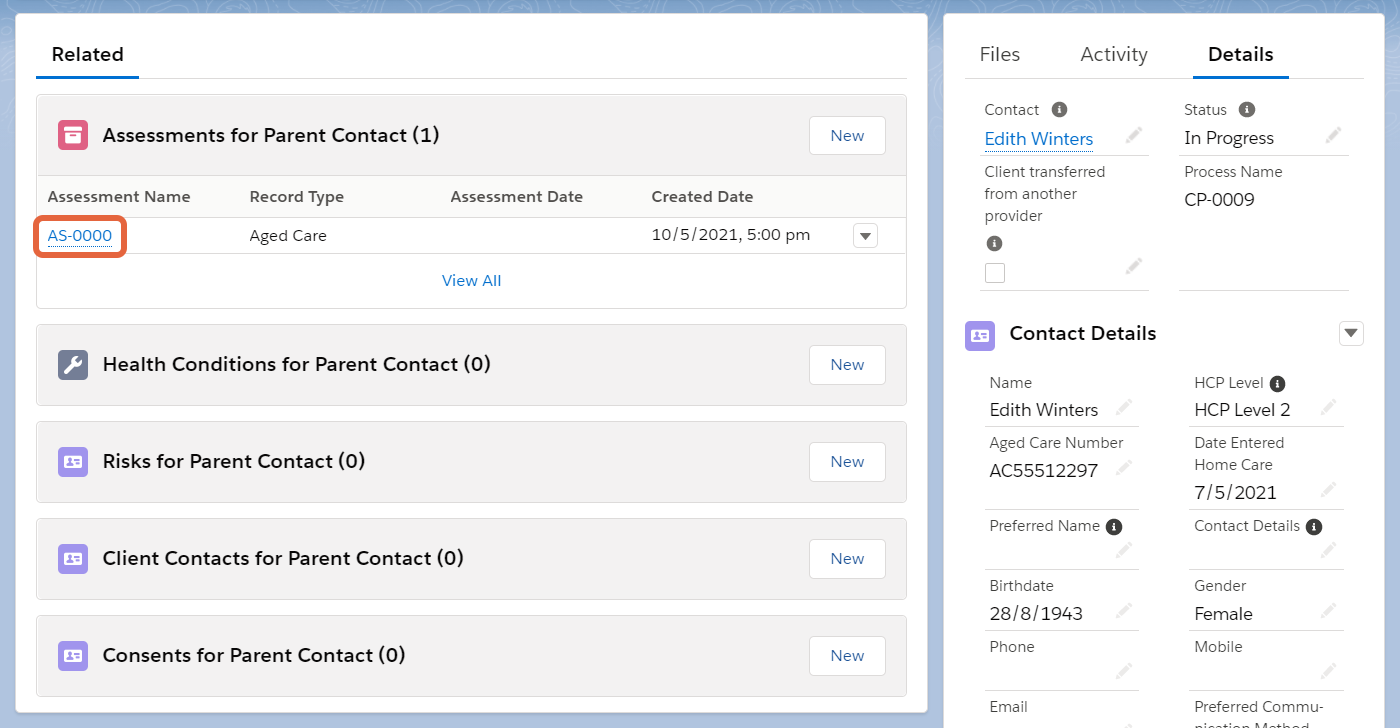 Once you've added as much information as you can, click on the Mark Entry Status as Complete button to move onto the next step. The Assess step will be replaced with a tick and the current step will move onto Goals.