This article explains how to generate a quote for an aged care client.
In Lumary, you can generate a quote for a prospective aged care client. This gives clients a chance to review and clarify concerns about their budget and services before they sign a service agreement with you.
The functionality described in this article requires the activation of home care package (HCP) features in your production environment.
If you have previously created a quote template, you can use it to pre-populate some of the information in your quote.
To generate a quote:
Click on the App Launcher.
Click in the Search apps and items... field.
Type quote.
Click on the Quotes text link.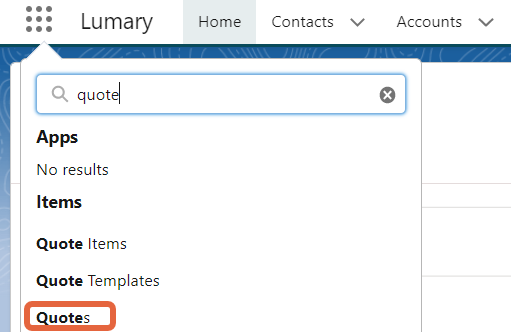 On the New Quote Creation screen, choose the option to use a template or create a quote from scratch.
If using a template, click in the Choose template to create quote: field and select a template to use.
Click the Next button.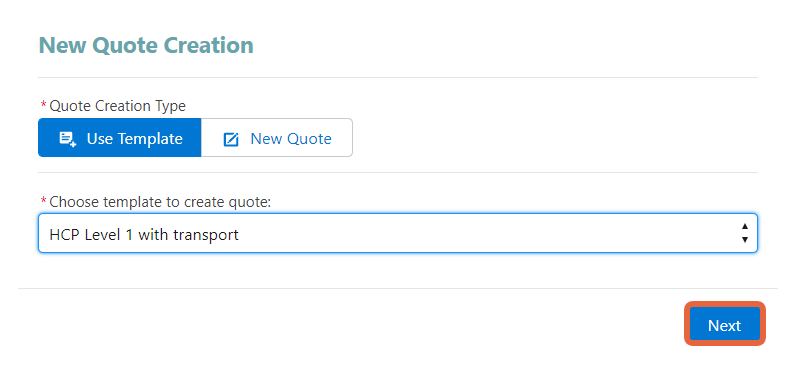 The screen will open on the Expected Budget Income tab. Use the sliders to toggle different options on and off.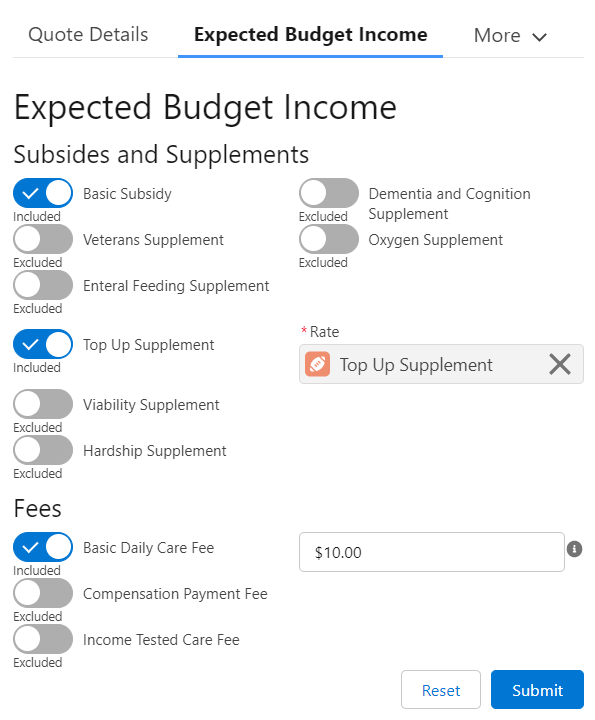 If you started the quote from scratch or need to add more quote items to an existing template, click on the New Quote Items tab. Complete the details for the new item and click the Save button.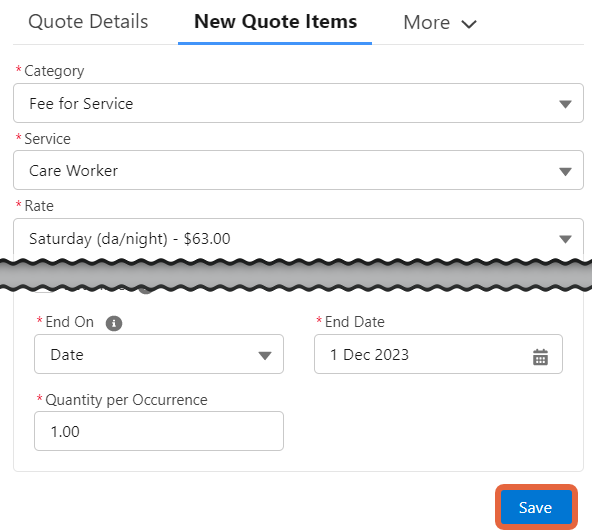 To finalise the quote, return to the Expected Budget Income tab and click the Submit button. You will see that the Expected Budget Income section of the page has been populated (you may need to refresh the page). You can delete any income items by clicking on the drop-down arrow at the end of an item row and selecting Delete.
You can now link the quote to an enquiry record or client record. To do this, click on the Quote Details tab. In the Enquiry or Client fields, click in the field to search for an existing record, or select the + to add a new one.
When done, click the Save button.
For more information about creating enquiry or client contact records, see the articles on capturing an enquiry and creating a new client record.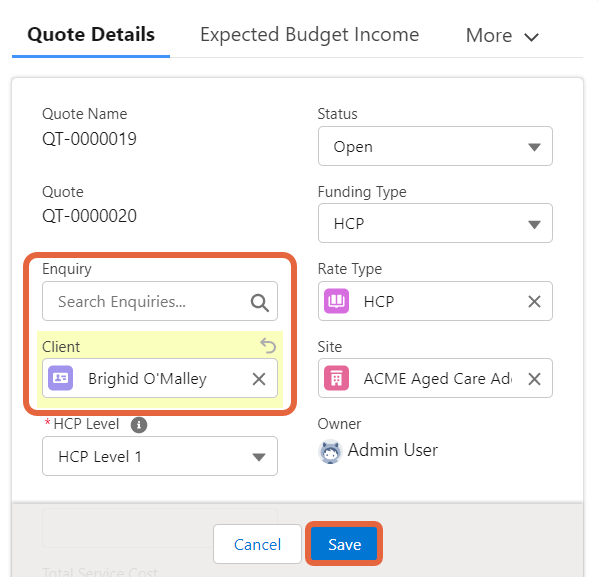 When the client has viewed and accepted the quote and you're ready to proceed to onboarding, click the Convert to Funding button.

Click in the Start Date field and add a date using the calendar.
Click the Convert button.